Whether it's your morning cup of coffee or a nightcap that takes off the edge, we all have a drink or two that's sure to bring a smile to our faces. Have you ever wondered, though, whether your beverage of choice can be improved upon even more? Chances are, it very well can. From CBD oil to fruits and flowers, you might be surprised by the options available for adding flavor or bonus benefits to your go-to drink. Whether it's a CBD product infused in your cup of joe or a flavor like a hibiscus in your cocktails, you can take your beverage up a notch with a variety of infusion options.
1. Try CBD-infused coffee.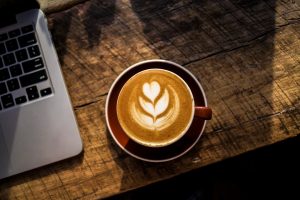 While the FDA is still working to determine the scientifically proven benefits of CBD or cannabidiol, anecdotal evidence suggests it can alleviate a wide range of discomfort and unease. You might not realize, though, that CBD coffee offers a creative way to try these potential wellness benefits for yourself. You'll find various formats available, including coffee pods (like those used in a Keurig brewer), coffee grounds, coffee beans, or even prepared coffee or cold brew. Each option will offer a different dose of CBD and caffeine, so it's important to learn what's right for you. Before you head to your local coffee shop or roasting house, though, talk to your doctor to determine how much CBD (if any) you can safely use, be it in-ground coffee or another type of CBD product.
2. Drink botanical-infused liquor.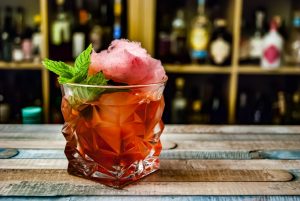 Not a fan of regular coffee or the effects of CBD? That doesn't mean you have to miss out on an infused drink option. For instance, turn to Jack from Brooklyn's sorel liqueur for a drink that's infused with history and flavor alike. Sorrel, or "the red drink," dates back through centuries of the African diaspora. With hibiscus, Brazilian clove, Nigerian ginger, and Indonesian cassia, this version of the classic drink modernizes it, making for a variety of cocktails so anyone can find one they love. Even better, reaching for this brand will give you a special taste of history—Jack From Brooklyn is the first known Black person to hold a license to make liquor since Prohibition and, as of the microdistillery's opening in 2012, the only Black person in America with this license.
3. Opt for fruit-infused water.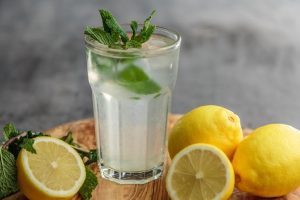 Even if you aren't one for cannabinoids or alcohol, you can still take advantage of infusions in your favorite beverages. Better yet, you can customize your drinks in DIY small batches! For example, many people like to infuse water with fruits or other flavors. You can even buy water bottles with built-in infusers! Try adding a conventional slice of lemon or lime, or mix it up with different blends of berries, citrus, or other flavors. Alternatively, add some herbs, like mint, basil, or ginger. Prefer cucumber or a similar vegetable? That works, too! The combinations of flavors and ingredients are seemingly endless, so you're sure to find a great choice for your unique preferences. Of course, you can pick up pre-infused waters flavored with black cherry, grape, or mixed berries. But why not get creative?
Whether you're a coffee-lover searching for the right amount of CBD or a cocktail enthusiast looking for a new liqueur, there's an infused beverage option waiting for you. That may even be simple fruit-flavored water or a combination of all of the above, depending on your mood! In any case, the world is your flavor-filled oyster. With a few milligrams of CBD in your morning brew or a flower floating in your negroni, you can craft a uniquely infused drink to please your tastebuds no matter the occasion.