The existing customer experience needs to go way beyond conventional customer care approaches since the expectations of today's customers are continually evolving. Each consumer-brand touchpoint needs to take customer preferences and expectations into account. Therefore, firms across Ohio and the rest of the world, regardless of where they may be located, will need to ensure they do everything they can to live up to these demands.
It will be challenging to live up to these expectations. In fact, according to a recent study, 67% of consumers think they have more significant standards than ever for fulfilling experiences. This is why real-time engagement with clients is very important to improve their experience. Technology is fostering this demand from customers while also enhancing customer-focused companies.
Today's tech will drive forward customer engagement
Today's cutting-edge technology will drive the client experiences of the future. There are a lot of new methods to interact with clients, and all of the alternatives are anticipated to grow.
Organizations in Ohio for instance must identify the appropriate digital tools to improve client experiences, foster brand loyalty, and stimulate sales growth.
Here are the top five technologies available today that can enhance the client experience, one of which you probably currently use.
ChatBot
A chatbot, which connects businesses and customers via online chat so that both sides may interact as they want to, might be seen as a sort of AI. Customers become weary of scrolling through pages searching for an answer or reading interminable product descriptions. They want to be able to ask a question and get an immediate, succinct, and enlightening response.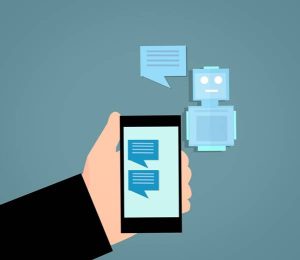 Businesses in locations such as Ohio may take advantage of a chatbot's time-saving, user-friendly, and always-on features. It may be used to raise client engagement and enhance the user experience.
Consider Adidas as an illustration of a company that has mastered this new technology. Adidas has been able to increase customer awareness of and involvement with their new community space, Studio LDN, using Facebook Messenger and a custom AI bot. The Studio provides weekly free exercise classes for women; registration is only possible through the chatbot.
The time and effort needed to reserve a slot for a workout at the Studio were reduced with the use of this bot. Adidas recognized that its target demographic leads to a busy, fast-paced existence.
Artificial Intelligence (Al)
By seeing clients as unique people rather than as demographic segments, AI enables businesses to provide more engaging user experiences. It would compile, categorize, and analyze data on their online activity, searches, and interests to understand clients better.
Consumers in Ohio are more likely to respond to a call to action when a business provides them with a genuine and personal encounter. A growing number of brands are using AI features. Netflix is one of the most well-known companies that employ AI, providing consumers with suggestions based on the movies they have previously enjoyed. Another excellent application of AI is seen on Amazon, where users are given recommendations for goods based on their past purchases or wish lists.
Every company in the world uses AI to stand out from the competition and improve the customer experience. Thanks to cutting-edge AI technology, businesses may spend more time fostering customer relationships.
UX Design
Any company owner will inform you that one of the keys to operating a successful enterprise is drawing a sizable consumer base to your brand and keeping them on board for the long term. Naturally, sustaining customers requires offering them high-quality goods or services, but today's consumers need even more before choosing to follow a brand. To keep them fully engaged, firms in Ohio should be providing clients with an enjoyable experience across the board, not just from your core item.
UX has shown it improves conversion rates and client retention, both of which boost ROI. When your product is easy to use, customers won't need to contact customer service to resolve problems. Users can make purchases more quickly thanks to innovative UX's streamlined process. Indeed, one industry that has found a reliance and importance on UX is online gambling.
The BetMGM online sports betting platform is one of the most extraordinary instances of excellent UX design. It boasts one of the greatest client retention rates because of its captivating UX design. If you are looking for bonuses to start betting on your favorite sports, BetMGM in Ohio offers it in abundance with a guaranteed enjoyable user experience.
One of the reasons why sports betting firms need to ensure that the UX offered is the best it can be is that punters need to be able to place timely bets, especially when wagering on live sports. For example, bettors in Ohio might be wagering on matches that involve the Cleveland Browns or Cincinnati Bengals in the NFL, or the Cleveland Browns in the NBA, and with each game being fast-paced, being timely is of crucial importance.
Augmented Reality
With the technology known as augmented reality (AR), individuals may overlay real-world situations with digital material such as photos, text, or audio. Holograms or 3D replicas of content that has been collected may be seen by viewers using any mobile device with a camera.
By converting gratifying in-store buying experiences into digital ones, augmented reality (AR) enables a more profound and broader range of customer involvement.
Several brands introduced this cutting-edge technology. With their virtual try-on tools, fashion companies enable buyers to visualize the items and 'try' them on as if they were at a physical store. Customers could now view themselves wearing that product instead of relying on static photos.
In addition to the fashion industry, other businesses across Ohio and beyond in the beauty, home furnishings, and decorating industries provide clients with virtual tools to browse and purchase just like they would in actual locations.
By removing the barrier between the digital and physical worlds, augmented reality technology enables meaningful interactions between consumers and products. No matter the device, time, or place, it provides clients with a convenient and personalized experience with products and services.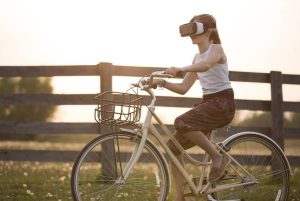 Programmatic Advertising
Programmatic advertising's fundamental feature is that it employs technology and the accompanying analytics to give marketers the possible details about the individual watching an advertisement before purchasing physical real estate. Additionally, programmatic enables a consumer to be monitored and targeted across devices efficiently when users browse material on various devices.
A new campaign from The Economist serves as a superb illustration of programmatic marketing. The brand aggressively spent in advertising and created a series of distinctive, highly targeted commercials geared to their target market — well-educated, middle-class readers — taking a controversial approach based on the axiom "There is nothing more shocking than the truth."
More than 60 advertisements were produced, the majority very immediately after news of the CIA's use of torture broke.
Conclusion
Engaging customers has always been a challenge for businesses in Ohio and globally, but with the right technology, it can be more accessible than ever to connect with them and encourage customer loyalty. Using these technologies, businesses can quickly address customer concerns and engage them in conversations that build relationships.