Hair transplant science has come a long way in the previous few years, and there has never been a better moment to address your hair loss issues. There exist already clinics and experts that can provide high-quality services and follow up with life-changing outcomes. All you have to do is to do a little research and look for them.
"We don't recommend anyone to book their hair transplant journey as if they're shopping online…" says Dr. SedaOleroglu, a top surgeon at Heva Clinic in Turkey with years of experience in hair transplant procedures.
She continues: "Turkey is a very popular destination for hair transplants and other aesthetic treatments. Most clinics will offer extremely competitive pricing and high success rates. This doesn't mean that patients should just opt for the cheapest facility. You should book an online consultation and be informed enough to ask the key questions to the medical team. Don't just buy into packages that offer luxurious accommodation and VIP transfers because this is now standard practice. Find out all that you can about the reputation of the clinic you are considering. Look into the background of their surgeons and success rates. The truth is, if something is too good to be true, there's a need for caution, particularly when it's about your health. "
Where she meets patients, the mission of the whole team is to see the smiling faces of satisfied patients. "Word of mouth and the power of good reputation isn't going anywhere. You can't just make this up on social media. Heva Clinic specialises in hair transplantation and dental treatments in Istanbul, and it is a world-leading hair transplantation clinic for a number of reasons…" she adds.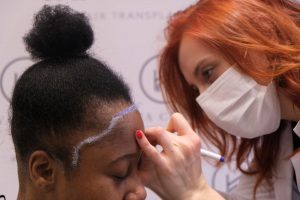 Avoid the ultra-cheap
Compared to the UK or the US, the cost of a hair transplant procedure in Turkey is much less cheaper even though the operations are performed by top surgeons at an ultra-modern facility, with fairly nice accommodation and transfers included. When you see offers that are unrealistically cheap, it may be the red light and the universe telling you something… At the end of the day, you want to achieve a better and more confident look. Exceptional physicians and facilities aren't the cheapest, but substandard ones and intern doctors are. In the long run, these subpar operations might cost you more money and stress since you'll have to seek out remedial procedures to fix previous mistakes.
Be difficult before, not after
Consider asking informed questions and interviewing the capacity of your clinic's performance. You should only consider undergoing the procedure with a team worthy of your trust. No one wants to deal with infections or poor results post-operation and it won't be to your benefit to be difficult when it's too late.
Ask for more evidence
"You may ask for specific before and after photos similar to your case such as afro-textured results" advises DrOleroglu of Heva Clinic. Also, she encourages people to make their decision as soon as possible by saying "If your hair loss is a grade four or above on the Norwood scale, you will want to sum up your research without further delay and choose the best option possible while you are concerned and still have quality hair grafts at your donor area."
Look through online platforms, forums, and reviews. It is remarkable how random people help each other out when it comes to sharing their experiences. Remember that angry and dissatisfied customers are more likely to leave negative comments, so that can be a good indicator to point out the type of clinics to stay away from.
After you have done a throughout research enough to ask the right questions at your online consultation, you should be good to go to choose the best clinic for you without further delay.
Hair transplants were formerly thought to be frightening, but the current experience and expertise are far from that. The right clinic can assist you in making this a seamless and enjoyable experience with their assistance and knowledge.