Your mental health is essential, but knowing where to start caring for it is crucial. The best option is to make small daily changes to form healthy habits that last. If you stick with it, you'll see an improvement in your mental health.
Below you'll find eight simple ways to improve your mental health daily. These changes are easy to add to any routine, so let's begin!
1. Start a Journal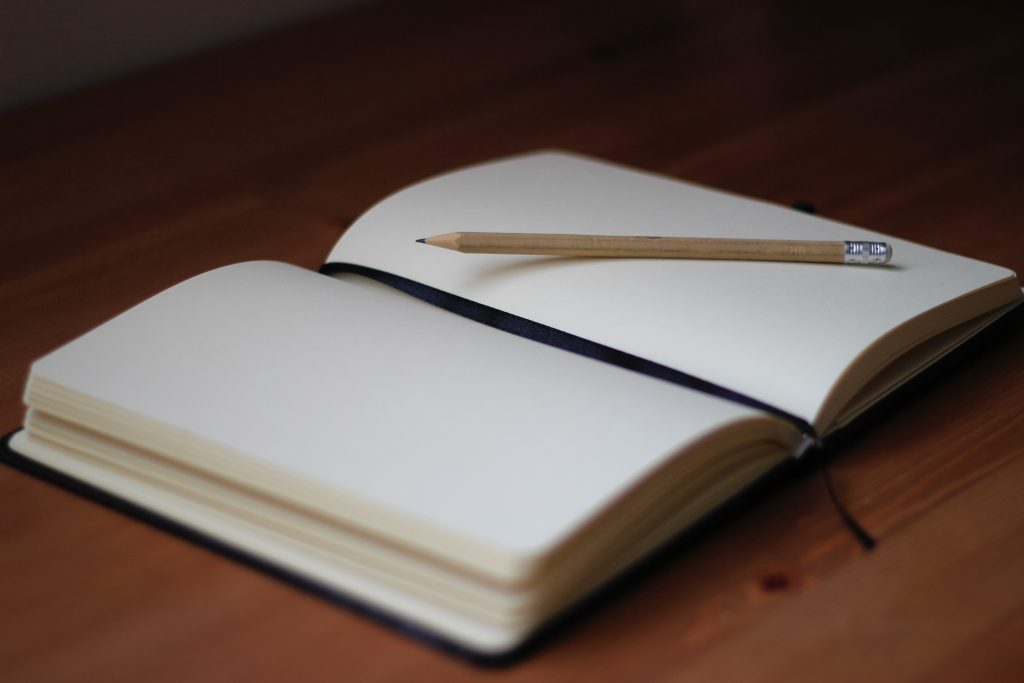 Starting a journal is simple. You can spend just five minutes a day writing in one and notice improvements in your mental health. The best time of day to journal is at night since doing so allows you to think about your day and get your thoughts down on paper.
Journaling before bed can also help you get better sleep because you won't be worrying about the events of your day as much. Making a to-do list for tomorrow can distract you from what's coming, so you fall asleep faster.
Once you start journaling, you'll want to write down three things you were grateful for daily. Reflecting on what's going well and what you appreciate can improve your mood and mental health. Tracking your accomplishments is also great since you can reflect on them later.
2. Reach Out to Your Therapist More
Reaching out to your therapist more often can significantly benefit your mental health. You'll know that you always have someone to turn to, and they can offer you professional advice.
Of course, you'll want to discuss whether they're okay with you contacting them in-between sessions, as most therapists have different rules. You can also ask if they're alright with seeing you more frequently.
3. Use Somatic Therapy Techniques
Next, you can add somatic therapy techniques to your daily routine. This therapy is especially effective for anxiety, addiction, and PTSD. However, anyone can use these techniques to help themselves feel more grounded in their daily lives.
Here are a few techniques that you can try quickly at home:
Grounding:

Practice listing five things you can sense when under distress. A good option is to touch water and describe how it feels.

Practicing body awareness:

Practice releasing tension from the muscles in your body while thinking, calming thoughts, and paying close attention to how you feel.

Recalling resources:

Practice listing resources that make you feel comfortable and safe. These resources can include anything that makes you feel happy or calm. Remembering positive feelings during the day can keep your mood up and prevent you from feeling overwhelmed.
There are many different therapy techniques to consider adding to your daily routine. Everyone responds to them differently, so you may need to experiment until you find one that works the best for you.
4. Doodle and Color More
You won't need to worry about anyone judging what you make either, which can often discourage people from making art. You can keep your notebook and coloring pages to yourself and only show them to others if you want to, so you don't feel stressed about it.
5. Talk to Friends and Family
You can schedule some time to talk with your loved ones each day. While it's best to meet in person whenever you can, talking on the phone is a great alternative. Being social can reduce feelings of loneliness, and you can get emotional support from your friends and family.
You'll want to set aside time to socialize to improve your mental health. If you have hectic days, you can meet up for lunch or other brief periods. You can also dedicate your days off to spending time with your loved ones.
Spending time playing with and snuggling your pets can also reduce stress and make you feel happier.
6. Establish a Routine
People usually have better mental health when they have a routine they can stick to. You'll get used to waking up simultaneously daily, so you don't feel drained in the mornings. Plus, you'll have a better idea of what to expect every day.
You should include rest and self-care practices in your daily routines. Set some time every day to relax and take care of yourself. Otherwise, it can be much harder to focus on improving your mental health.
Overall, tailoring a routine to your life will benefit you in many ways.
7. Take a Walk Outside
Going on a walk each day is excellent for your mental and physical health. You'll feel healthier and have increased energy levels too. Plus, sunshine can improve your mood, help you sleep better at night, and even lower your blood pressure.
Walks are relaxing for many people and allow you to admire nature or explore your area. Adding a short walk to your daily life can make a huge difference in your mental health.
Increasing your physical activity and getting outside more is a sure way to benefit your mental health.
8. Spend Less Time On Your Phone
Try to spend less time on your devices when you can. You'll have more time to build connections with those around you and won't feel as stressed out by social media. You can do a digital detox or simply mute your phone for a while and have some "me time" every day.
Social media can be horrible for our mental health. It creates strong feelings of isolation, making you feel more anxious. Reducing your time scrolling through social media can help improve your mental health and keep you "in the moment."
Make Simple Changes Now
The sooner you start making simple changes, the sooner your mental health can benefit. It also can take a long time to make a habit stick, so you don't want to put it off. Many people find it easier to make multiple smaller changes than a few huge ones.