The classic car hall of fame has long been dominated by icons from the mid-twentieth century, with the Jaguar E-Type and Lamborghini Miura leading the pack.
However, many people wonder whether modern cars can compete in terms of their aesthetic beauty.
Despite having about three entries from this century featuring in the top twenty-five of the most incredible beauties in automotive history, many have expressed dissatisfaction with their inclusion. Will today's cars ever be able to match up to the classics, or are they relegated to the distant past? Our research has found some fascinating answers.
Continue reading to find out whether modern cars can live up to those golden age icons of the past. This article will explore what exactly constitutes 'dazzling' in the automotive context and whether modern cars are really a thing of the past.
In order to understand whether modern-day cars can be considered 'dazzling,' it is essential to consider what the term means in this context. Generally speaking, 'dazzling' refers to something that stands out through its style and design or performance capabilities.
In terms of cars, it may be difficult to define objectively, as beauty is in the eye of the beholder, and what one person considers to be a 'dazzling' car may be different from another.
However, there are some standard features that can be seen in cars that are generally regarded as beautiful and visually appealing. These features include sleek lines, flowing curves, and a harmonious balance between the exterior design and the engine performance.
In addition, While beauty may be subjective, there is something universally appealing about cars that are considered to have great aesthetic appeal. Cars such as Aston Martin DB7, Corvette Stingray, and Toyota 2000GT are clear examples of automotive beauty, eliciting admiration and appreciation from most onlookers.
For some, the purpose of getting a car is purely functional; the car is there to get them from point A to point B.
However, those who are passionate about cars and their design understand that a truly 'dazzling' car can evoke a sense of awe and admiration in its onlookers.
At its core, 'dazzling' implies not only an attractive aesthetic but also a soft and delicate quality that is immediately captivating. This delicate balance of sleek proportions, refined volumes, and well-considered detailing can be observed in cars like the Alfa Romeo Spider, Porsche 356, and BMW Z8 – but not in more purposeful vehicles like the Lancia Delta Integrale, Dodge Charger, or Volkswagen Up.
The Balance of Style and Functionality in Modern Cars
Modern cars include a great deal of technology and engineering, which, while impressive, tends to diminish some people's visual and emotional impact. This is because modern cars are much more focused on functionality than design – with features such as power steering, airbags, adaptive cruise control, and lane departure warning systems becoming increasingly common.
While many of these features make driving safer and more manageable, they can also detract from a car's aesthetic appeal. This is evident in cars such as the Fiat 500L and Ford Fiesta, designed with practicality in mind but lacking the visual appeal of their older counterparts.
The Pursuit of Perfection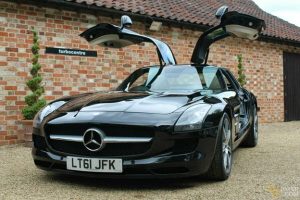 The pursuit of 'dazzling' cars does not end with modern vehicles. Many car companies are still striving for perfection in their cars, combining the latest technology and engineering with classic design. The result is an array of cars that still stand out from the crowd, such as the Lamborghini Aventador, Bugatti Veyron 16.4, and Mercedes-Benz SLS AMG.
These cars demonstrate the perfect blend of style and performance, resulting in a car that is not only aesthetically pleasing but also capable of remarkable feats on the track. This combination makes them stand out as true works of art – 'dazzling' to look at and exciting to drive.
Summarily, It is clear that modern cars have sacrificed some aesthetic appeal in favor of practicality and safety, but this does not necessarily mean that the era of 'dazzling' cars is over. Many cars still possess the perfect combination of style and performance, making them stand out from the rest.
The potential of technology, engineering, and design gives us hope that the pursuit of 'dazzling' cars will continue, resulting in ever-more stunning automobiles.
Are dazzling cars really a thing of the past? The answer is not a simple 'yes' or 'no.' What is clear, however, is that cars that combine style and performance will always remain desirable. So, the answer is that dazzling cars are here to stay.
Conclusion
We often see new car models that lack the sparkle and pizazz of older cars. While modern cars often have more practical features, they may lack the style and charm of their predecessors.
However, there is still hope for 'dazzling' cars if companies combine the latest technology with classic design elements. The result is an array of cars that still stand out from the crowd and evoke a sense of awe and admiration in their onlookers.
Do you need a car that is both stylish and capable? Are you searching for a 'dazzling' ride? Why not visit Dyler for an extensive selection of awe-inspiring cars? Thanks for reading!