Ad tracking software assists businesses in understanding the performance of their advertising content and formulating a successful strategy for future campaigns. Furthermore, brands can optimize ads in real-time or after the campaign has concluded.
Selecting an ad tracking software with data-driven decision-making capabilities is essential for brands to get the most out of their advertising budgets and maximize return on investment (ROI).
Ad tracking is an integral component of effective ad management, helping you make informed decisions about how best to allocate your advertising dollars. By tracking your campaigns, you can optimize them and allocate more funds towards those which generate the most traffic and conversions.
Online ad trackers monitor all web activity to gain insight into how people engage with websites and content. They employ various techniques for collecting data, such as cookies and pixels.
Tracking URLs
Tracking URLs are an invaluable tool to monitor the success of your campaigns and make adjustments based on data. They can be employed for A/B testing ads, analyzing email open rates, and monitoring social media conversions.
This process involves attaching a digital code to a destination URL that records user activity. This includes where they come from, what device they use and how long they stay on a page.
The code tracks clicks on a link and stores this data separately from other links in the same campaign. This helps you identify which campaigns are successful and unsuccessful, enabling you to adjust your marketing strategy accordingly.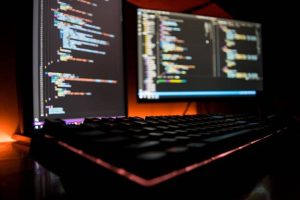 Tracking pixels
Tracking pixels are small pieces of code added to websites in order to collect valuable information that online marketers can use to improve conversion rates and retarget ads. They collect a range of data such as website visits, digital ad impressions, email opens, and sales conversions.
Tracking pixels are often employed to retarget website visitors with relevant ads across different platforms, such as Facebook. This is an efficient method for reaching specific groups of people with tailored ad content that resonates with them.
However, if you want to utilize tracking pixels for ad campaigns, it's essential that they are installed correctly. A small mistake could cause your website to load slowly or give users an unpleasant experience.
To guarantee your website is configured with tracking pixels correctly, hire a web developer. They'll install the code for you and get it running smoothly. Furthermore, they'll explain what these tracking pixels do and how they can benefit your marketing initiatives.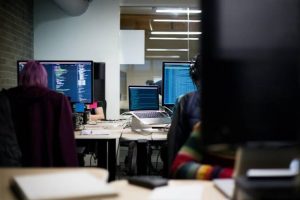 Tracking cookies
Tracking cookies are an integral component of ad tracking, as they enable websites to create personalized ads that better suit their visitors' needs. Furthermore, these cookies enable companies to target visitors with advertisements more likely to convert. You can click the link: https://www.pcmag.com/encyclopedia/term/tracking-cookie for more information.
As its name suggests, tracking cookies are small text files saved onto users' devices by websites. This allows websites to reengage with visitors on subsequent visits and remember things such as preferences, browsing habits or purchases made.
However, they can pose a privacy threat due to their ability for advertisers to collect a great deal of data about users without their consent. This information includes search queries, purchase history and location – it could even be used to identify their device model and pages visited.
Application for business
Ad tracking software is essential to any business looking to conduct transactions online. Whether you choosead tracking software by Hyros or another company, it is important to ensure that the software will meet the needs of your company.  These needs can grow and change over time.
Optimizing advertising campaigns for greater return on investment (ROI) and lower expenses can help you build a more profitable business. In essence, digital marketing simplifies marketing for businesses of all sizes.
A robust ad tracking solution will be able to correctly attribute your advertising campaigns, keywords, and other related data to individual leads or accounts. It also assists you in segmenting your audience, scoring leads, optimizing performance by recognizing winning campaigns, and sending attribution data directly to sales reps. This can help streamline the sales process.
This is a similar process to time tracking solutions, which monitor employees' work so you can bill them for their hours worked. Furthermore, it helps cut down on administrative work by automatically recording your team's efforts and presenting it in a clear, concise fashion.
This information is best utilized as a way to track which sales campaigns are the most effective in real time.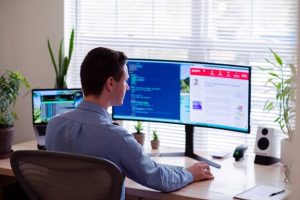 Features
There are many different types of ad-tracking software available on the market today. Is is important to determine which of the available features will be beneficial to your marketing campaigns in order to select the best option for you. Experts can help you to determine which features will work best for you.
A great ad tracing tool should be user-friendly and provide all the essential data for successful campaigns. It will let you know which ads perform best, how to tweak them if needed, and how to optimize your budget for even better outcomes.
There are plenty of adtracing tools that can assist with all this and more, but it's essential to find one that meets your individual needs. Don't waste time testing out different platforms that won't actually save you money in the end.
Another thing to consider when tracing data is how much of it you actually need. Tracing can be useful, but for small businesses it may become overwhelming. Therefore, selecting a tracing tool that limits the amount of data required for tracing is an ideal idea.
Tracing a large amount of data can be daunting. Look for advertising tracing software that eliminates unnecessary points of information and only presents what you need.
With the right software, you can keep an eye on traffic sources and set filters that help save costs for buying traffic. Furthermore, it helps analyze ad traffic so you get more profit per click.
Social media marketing is essential to online sales success. One unique aspect of Facebook advertising is the Facebook ad tracing pixel, which provides valuable insights into user interactions on your page. This enables you to craft more pertinent and targeted ads which could significantly boost your ROI from Facebook advertising. You can visit this helpful site for statistics about Facebook users.
Pricing
Business applications are software programs designed to enhance a company's daily productivity. Examples include HR, CRM, financial and sales software. Prices depend on your company size, number of users and features desired; prices can range anywhere from several hundred dollars up to several thousands for full featured packages.
Once you decide on a program, contact the company for more information. They should be able to answer any questions you might have about the process as well as give you a detailed estimate for their services. If you have a difficult time contacting the company, it may be wise to look to another company. You will want to choose a service that will be able to provide efficient, clear service.
Requirements
Ad tracing software is a valuable resource for businesses; in today's marketplace, it really is essential. It enables marketing and SEO teams to monitor click-through rates, page views, social media post impressions, and other key metrics related to digital campaigns.
Ads are an integral component of digital marketing, offering brands the chance to build consumer loyalty, boost search engine ranking or generate new sales leads. But it's not enough just running ads – brands must understand what drives these results and optimize their advertising content in order to maximize the effect of these efforts.
Ad tracing software not only facilitates conversion tracing, but it also gives businesses the capability to collect user data about their ads and websites, giving valuable insights into how users perceive your business and what appeals to them. This data can be beneficial when creating new marketing strategies or refining existing ones in order to draw in qualified visitors.
When looking for an ad tracing software solution, there are plenty of options to choose from – each specializing in its own area. When selecting one, ensure it provides real-time results, can be customized for your brand and tracks various consumer preference metrics.
The right software for your company will be able to track and process hundreds or even thousands of distinct data points. In order to ensure that it will run correctly, you will want to be sure that your servers are equipped with enough processing power to handle all of these digital transactions.
Having enough memory available is important to processing speed. Without memory available to process, it is possible that your program could experience significant delays. This could cause you to lose pertinent information or even for clients to experience outages .
The right software, if properly implemented, can help your company best utilize its resources. By tracking customer experience, you can target your advertising dollar effectively. This is why this software is enormously beneficial and can generate revenue for you in the long-term.