Smartphones are ubiquitous devices that have become an essential part of our lives. We use them for communication, entertainment, productivity, and more. But how much do we really know about these gadgets? In this article, we will debunk some common myths and misconceptions about smartphones that you may have heard or believed. If you want to learn more about your smartphone, go to tutorial.info.
Common Smartphone Myths
Myth 1: More megapixels mean better camera quality
One of the most advertised features of smartphones is the camera, and many people assume that the higher the megapixel count, the better the photos. However, this is not necessarily true. Megapixels are only one factor that affects the image quality, and other factors such as sensor size, aperture, lens quality, software processing, and lighting conditions are equally or more important. A smartphone with a lower megapixel count but a larger sensor and a wider aperture can produce better photos than a smartphone with a higher megapixel count but a smaller sensor and a narrower aperture. Therefore, you should not judge a smartphone camera solely by its megapixel number, but look at the overall performance and results.
Myth 2: Charging your smartphone overnight will damage the battery
Another common myth is that leaving your smartphone plugged in overnight will harm the battery and reduce its lifespan. This may have been true for older types of batteries, such as nickel-cadmium or nickel-metal hydride, which suffered from memory effect and overcharging. However, modern smartphones use lithium-ion batteries, which do not have these problems. Lithium-ion batteries have smart circuitry that prevents them from overcharging or overheating. When your smartphone reaches 100% charge, it will stop drawing power from the charger and switch to using its own battery. Therefore, charging your smartphone overnight will not damage the battery or affect its capacity.
Myth 3: Closing apps in the background will speed up your smartphone
Many people believe that closing apps in the background will free up memory and make their smartphone run faster. However, this is not true for most cases. In fact, closing apps in the background can actually slow down your smartphone and drain more battery. This is because when you close an app, you are removing it from the RAM (random access memory), which is where your smartphone stores data for quick access. When you want to use the app again, your smartphone has to load it from the storage (flash memory), which is slower and consumes more power than RAM. Therefore, closing apps in the background can make your smartphone work harder and waste more resources than leaving them open.
Of course, there are some exceptions to this rule. If an app is misbehaving or consuming too much battery or data in the background, you may want to close it manually or force stop it from the settings. You may also want to close apps that you rarely use or that are not optimized for your smartphone model or operating system. However, for most apps that you use frequently or that are well-designed, closing them in the background will not improve your smartphone performance.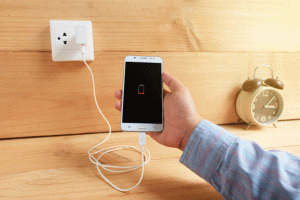 Conclusion
These are just some of the myths and misconceptions about smartphones that we have debunked in this article. There are many more out there, so be careful not to fall for them and do your own research before believing everything you hear or read. Smartphones are amazing devices that can do many things for us, but they also require some knowledge and care to use them properly and efficiently.