Lifelock's theft monitoring, recovery services, and alerts detect problems and help you to bounce back. It keeps a watch on your bank accounts, credits, and personal information which may be pirated somewhere else.
Now in association with Norton, it offers better monitoring on credits and identity thefts. Norton is a company providing antivirus software for a long time known to be as Norton Sonar protectionwhich helps it's users from all types of security breaches.
Somehow if you become a victim of identity theft, Lifelock offers a package of services to recover your all financial losses wiping out the damage done by the theft. So it's been called one of the best comprehensive identity web services.
Costs of LifeLock and its work
Firstly, you need to be determined for the services you exactly want from an identity theft monitoring service. Just like other services Lifelock offers different tiers of protection services.
Lifelock's effective service with Norton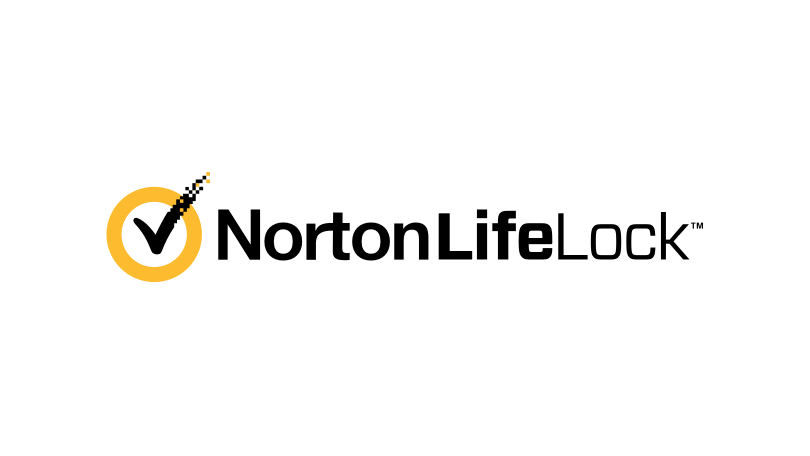 The Norton Sonar protection gives real-time protection against threats and detects security risks which are from unknown resources. Sonar visualizes threats on the type of applications, seemingly quicker than signature-based threat detection. It protects from malicious codes faster than live updates of virus definitions.
It should be kept ON always to protect our credits and bank-related accounts. Turning Auto-Protect off will eventually make Sonar Protection disabled and your computer will be unsafe against the threats.
Does Lifelock own a worth price?
It's worth enough of the price when you are willing to use it more efficiently with all resources:
When you are looking for privacy protection for VPN, password manager to manage your all passwords for your bank accounts
When you aren't willing to freeze your credit
When you are willing to help in resolving identity theft and other securities
When you own more money than time to monitor your account and check for identity theft
Lifelock Account Registration
It is a quick set-up you can do within a few minutes. You must be at least 18 years old and a U.S. resident to proceed further with details which require some basic information of yours:
Your first and last name
Email address
Residential address
Date of birth
Social security number
Phone number
After filling in these details you will be asked to add your personal Driver's license and Credit card. The last thing you need to do is to create a distinctive username and password for your account.
Pros of Lifelock
It's a service with a 60-day money-back guarantee. If you're an annual member then you need to request your refund within 60 days after you are being billed, you will be given a complete refund or else you will be given a prorated refund in which you will get a refund of unused months before the end of the term.
Lifelock will abolish the need to freeze your credits as it will be protected and monitored with a continuous check routine.
Other than monitoring the credits Lifelock also monitors your bank accounts for threatful activities which adds up an eye on your bank accounts and protects them from a thief using your identity to avail credits in your name.
A Million Dollar Protection Package provides up to $1 million for lawyers and experts on service plans and $25,000 to $1 million for stolen reimbursement and personal expenses compensation.
Lifelock's U.S.-based restoration works with you from start to end and you're never alone once your identity is stolen.
24/7 customer service support.
Cons of Lifelock
Monthly subscription fees are increased after a year
Family coverage is highly expensive. Your children can be added to your account with an additional fee but your spouse needs to purchase a separate plan.
The Identity restoration services are available only during business hours, which is a drawback as identity theft can happen at any point in time, so the response is critical.
The cost of services is expensive. So if you are having a less budget from start considers using the free services to stay away from high budgets. Following identity theft protection services you can avail for free from Lifelock:
Check your credit accounts online most often and read the statements and the activities with alerts on your accounts will make you spot the threatful activity quickly.
Update with securing passwords and use two-factor authentication.
Check your credit scores and monitor the credit reports for free online.
If you are crossed with a theft activity you can get a free customized way at identitytheft.gov
Lifelock and Norton
Norton is a well-known Antivirus company, protecting devices from all kinds of viruses and threats. They provide security to all devices, Lifelock officially has become a part of Norton, and now they both design the best comprehensive protection services for online privacy and identity.
Norton error 8504 104is the most common error seen in the interface of a computer operating with Lifelock and Norton cyber security packages. This error will crash your running programs on-screen and there will be a delayed sense of response from the PC.
Cleaning out junk files from the computer and reporting to Norton and they will provide you with a registry file extension which on saving on your desktop will resolve the issue.
Norton Error 8504 is seen over the screen with a failed installation of Norton due to previous antivirus software already installed in it.
You need to uninstall the other antivirus apps, use Norton remove and reinstall tool, update your graphic card by pressing Windows and type devmgmt.msc.
Lifelock reports
It works as an identity theft protection with a clear view as they aren't a repair company. The credit reports and credit scores will be available only on Advantage and Ultimate plans only.
You will have your credit score and credit reports on the website of Lifelock. Accessing the reports will need login information of your username and password and it will show you credit score and report after successfully logging in to your LifeLock's account.
Credit score and report availability are depending on the plan you are affording, they are as follows:
Standard plan: Monitoring of Credits from one bureau only.
Advantage plan: Monitoring of Credits and annual credit report with a score from one bureau.
Ultimate Plus plan: Monitoring of Credits and perennial credit reports and scores from all three bureaus, as well as monthly credit score trace from one bureau.
Whenever you find an error in your credit report, you need to file an argument online with the affected credit bureaus, TransUnion, Experian, and Equifax.
Alerts of Lifelock
There are plus points as well as minus points here. Whenever Lifelock detects any threatful activity, you will get an alert by email, phone, or text and if it comes out to be a legit identity theft event, it provides remediation.
Scenarios which will trigger alert:
Application for new credit.
Change in your court records, alongside information reporting you are charged with a crime and a victim of identity theft.
Data of yours subsists on the Dark Web.
U.S. postal service change in your address confirmation.
Bank and credit card alerts
Notifications of a data breach.
Not each event will create an alert. For example, Lifelock will report activities that generate alerts after 30 days. Events include:
Application of credit, services, refinancing with companies or banks will be added to your alert.
Changes in an existing account or an authorized user addition with a company or bank will be listed in your alert.
Querying about new services, bonuses, drawings with a company or bank isrecorded in your alert.
If an event comes out as fraudulent, the process will be as follows:
Notify the monetary institution where the incident took place and then
Reachthe Lifelock Member Services Department for furtherevidence.
Lifelock Silver lining service
If you suffer identity theft and the action is reported with an overdue time or not report, you will be regardlesscompetent for the Million Dollar Protection Package, including Service Guarantee to provide experts and lawyers as well the restoration department will work on your behalf.
You will be notified with an alert, given an option to select either "YES, it was me" or "NO, it wasn't me". Selecting with a NO, Lifelock will go through the scenario and you will receive a follow-up notification on your phone or else on email.
Mobile Experience
Lifelock's Mobile App is accessible on iOS as well on Android gadgets, which can be downloaded from the App Store and Google Play Store. Mobile apps make reports easy as you receive them directly and check it frequently whenever you want to.
Alerts will come to you in push notification on which you can respond immediately. When you confirm activity suspiciously, the identity protection agents will be with you for help. Using Lifelock Mobile App's messaging service and calling to talk with Member Services is the easiest way.
Lifelock Support
Generally, there are two ways to contact Lifelock. The Lifelock Member Portal enables service options with quick answers for general queries.
You can Contact Lifelock by phone at 1-800-Lifelock (1-1800-4543-3562). This service is available 24/7 hours. If you are a victim of identity theft, Lifelock will guide you through the process and will not let you face the adversities alone.