Types of big hats for men have advanced past their pedestrian roots into the must-have adornment realm after being invented years ago for practical objectives like providing shade or retaining body heat in chilly situations.
The headgear a man wears often gives away something about his personality, whether it's a structured five-panel snapback, a flat cap, a loose six-panel ball cap, a boater, or a felt fedora with a feather stuffed into the headband.
To help you choose the right men's hat, you will find a list of available chic styles in this article. Enjoy your research as you continue to read.
Bowler
Bowlers, considered more of a traditional British look, are constructed men's hats with a round crown and a rigid brim that arches up sharply at the front and back.
Be cautious with how you appear with your hat because it can look a little outdated or make you appear violent. For instance, wearing a three-piece suit and a bowler may make you seem from the early 20th century.
However, if you style a bowler well, be confident of landing your dream girl who has refused to see you all this while.
Fedora
Fedora is where the line is crossed. Your initiation to the realm of adult hats is the fedora. For colder days, a felt version adds some reassuring extra warmth. It once served as every man's uniform, which demands and fosters confidence.

It can provide legitimacy to a suit and spruce up an outfit with a T-shirt and a pair of jeans. Give it some time. All around the house, wear it. Adapt to it. At that moment, put it on and combine it with everything as you visit places.
Pork Pie Hat
Thanks to legends like Lester Young, the pork pie hat will always be associated with jazz. Still, you aren't obliged to play the saxophone to wear this design, which has a low, smooth crown and a round brim.
It takes a similar form to a Fedora but is more suitable for casual wear. It's a smaller overall shape with a cylinder crown pressed on the sides and a low brim for a modern take on the classic.
Bucket Hat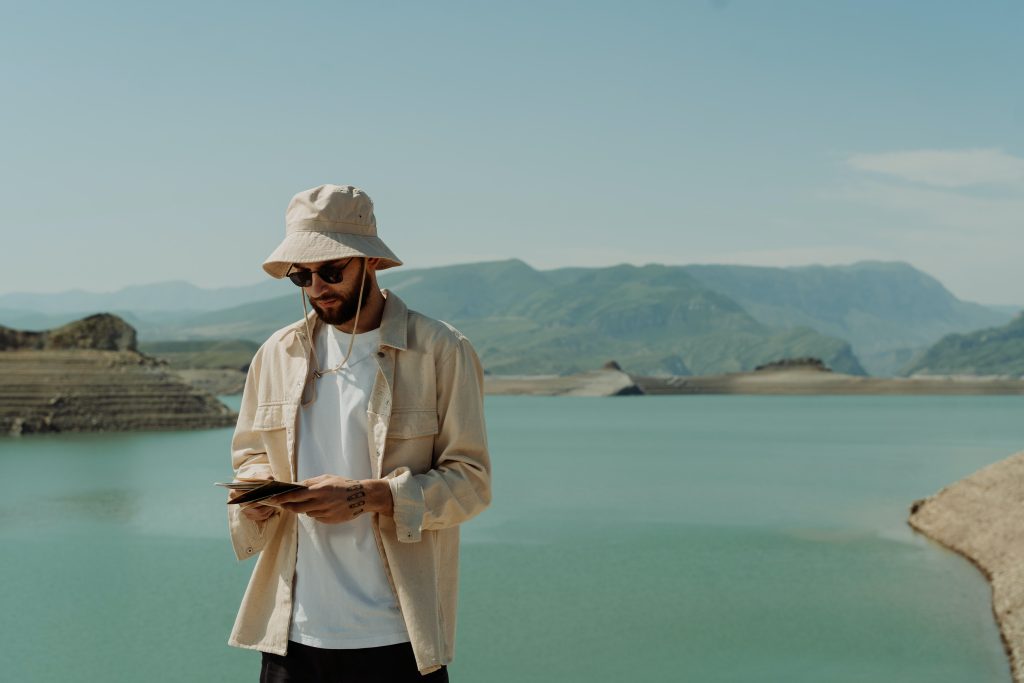 The form of the brim and the ability to attach hooks to the outside made these men's hats worthwhile for fishermen in the past. But rave culture in the late 1980s, and early 1990s helped them become more prevalent in pop media.
Bucket hats have become a runway staple because of the 90s comeback in recent years. Regardless of where it came from, the bucket hat is characterized by its unstructured style made from cotton, linen, or tweed, foldable downward-angled brim, and numerous ventilation eyelets.
Brooks Chaser Hat
The Chaser is a clear pick whether you're a serious runner or if you love a superb exercise cap. It has a dependable inside headband that wicks away sweat and UPF 30 sun protection.
Along with being practical, this hat will help you look amazing even with your sweaty body after running.
Men's Beret
No matter how you wish to read it, this cap, which is often made of cotton or wool, is defined by a rounded poof-like crown. The style immediately reads as French in the U.S.
This characteristic makes berets more adaptable to wear: you can wear them straight on top or at a slant. Most have a stem-like tip or ribbon directly at the top as their distinguishing feature.
Men's Boonie Hat
Years ago, a man might have stayed cool wearing a straw hat or another woven type. Still, today, polyester with UPF shielding and moisture-wicking characteristics provides superior protection and comfort when spending time outside. Visually, the Boonie and bucket hat have some similarities and some differences.
Since the brim is longer, the Boonie naturally offers additional protection from the sun.

These designs typically feature a chinstrap, keeping with their military roots. Finally, while the overall design is adaptable, more advanced models feature mesh paneling or holes over eyelets to facilitate air circulation outdoors.
Trapper Hat
These kinds of hats for men offer the most level of winter protection because they were initially fashioned with fur and leather and also have thick Sherpa inside.
They provide coverage for your ears and the top of your head. Trapper hats are secured underneath the chin to stay in place outside, and they come in various materials today, including flannel, tweed, and performance fabrics.
Bailey Brodnax Hat
When felt hats first came into fashion, almost all had what's known as an "open crown," or the ability to be molded.
Suppose you desire a significant dent, diamonds, round, or no dent. In that case, you can modify the look with Bailey Brodnax's vintage open crown. The Brodnax has some Western flair without being an outright cowpoke. Rocking a Brodnax makes your appearance cool and classic.
Flat Caps
Flat caps were most commonly referred to as Kangol caps in the 1990s, after the company that made the style famous. Whatever you choose to name them, men used to wear these styles of hats on the golf course after first becoming popular among chimney sweepers in the past.
They are typically made of wool or cotton and have a lining. They have a flat top that maintains a constant pitch through the firm brim. Flat caps are comfortable to wear, giving you all the needed to stand out in the crowd. One of the popular flat caps are Richardson Hats which specializes in producing high-quality headwear, particularly hats. They are well-known for their extensive line of caps, trucker hats, and other types of headgear.
Trucker Cap
Trucker caps are experts in protection and adventure, so their version of the trucker cap is the perfect go-to item while venturing outside in the sun.
The cap provides security and comfort no matter what you're doing, with recyclable netting back flaps to keep you cool.
Adding Hats to your Outfits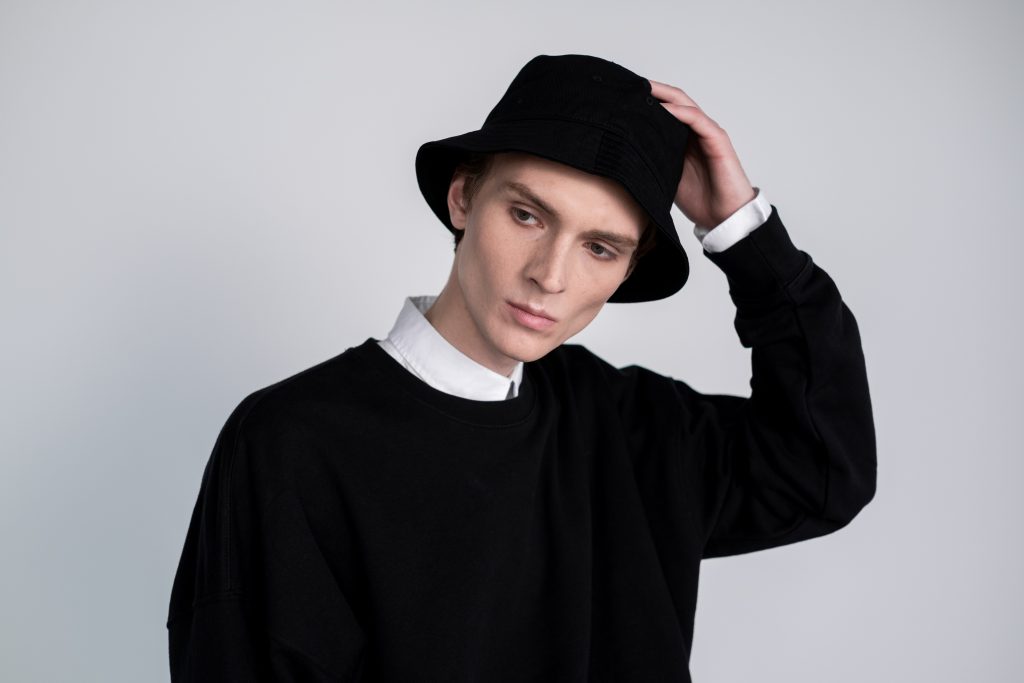 A nice cap will protect your eyes from the sun and is the ideal throw-on item for lazy days whenever you don't feel like doing your hair.
Of course, there are various caps to take into account. There are many different fits and materials available for the perfect headgear accessory. Identifying your head shape and choosing the persona you want are the keys to rocking them properly.
Hat styling should never appear deliberate.

Do you wear a suit? Be bold and put on a stylish, fitted cap. Or complete a look with a solid canvas cap over trousers and a T-shirt.