New Orleans is full of haunted houses and creepy tales that any ghost adventurer will love. Many urban legends still haven't been debunked to this day, and the French Quarter is full of haunted stories. When you want to know where all the action is, search online for "ghost tours New Orleans" to find the perfect ghost tour to learn about this city's haunted past. Your tour guide is filled with knowledge about the city's history and the ghosts that still reside there today. Below, we will look into some of the stories that New Orleans has to offer and its mysterious past that seems to still live on.
Vampires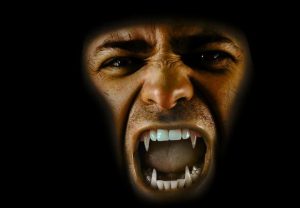 Vampires have become a powerful, scary story in New Orleans, and some locals still believe that vampires walk among them today. The story begins with two brothers named John and Wayne Carter. The Carter brothers were executed for committing numerous murders, but what was discovered after a bloody woman escaped is more disturbing. Almost a dozen bodies drained of their blood were found in the home. Many people believe the brothers still roam the streets to this day and still claim to see them from time to time. Unfortunately, this urban legend may be more than a frightening bedtime story because the family grave remains empty to this day.
Voodoo Queen
New Orleans has a thriving voodoo culture dating back to the 19th century. The most famous is the Voodoo Queen Marie Laveau. She was known as a hairdresser and practitioner of voodoo rituals. Many believed that Marie Leveau healed the sick and gave to the needy using her voodoo practices. Her final resting place is in St. Louis Cemetery No. 1, and many believe she still grants good things to those who visit her grave. Other locals believe she still leads voodoo worship during St. Johns Eve every year.
St. Louis Cemetery No. 1
This cemetery is located northwest of the famous Bourbon Street and is the final resting place of many notorious people in New Orleans. This graveyard is one of three labyrinth-like graveyards that date back to the late 18th century. One of the most famous residents of the St. Louis Cemeteries is Marie Laveau, better known as the Voodoo Queen of New Orleans. Many people claim to see her spirit wandering, among others, around St. Louis Cemetery No. 1, which has drawn more and more supernatural enthusiasts over the years.
Lalaurie Mansion
When you're simply strolling by the Lalaurie Mansion, it's a picture-perfect representation of early 19th-century architecture, complete with ornate, iron-wrought balconies and a baroque design. However, this notorious mansion is much more than meets the eye. In fact, the Lalaurie Mansion is considered to be one of the most haunted buildings in the United States due to its horrifying past and gruesome original owner and infamous serial killer, Delphine Lalaurie.
Delphine Lalaurie, originally known as Marie Delphine Macarty, tortured and killed countless enslaved people during the mid-1800s in this very house. Witnesses and written reports claim to have seen severed limbs, enslaved people hanged by the neck, and even the remains of young children in the mansion after a fire broke out that exposed the evil woman's true nature. Today, many people believe the spirits of her victims still haunt the property.
A Storied Past and a Haunted City
New Orleans has a long, storied history filled with various accounts that could be evidence of the paranormal. From vampires to the Voodoo Queen to the infamous Lalaurie murders, New Orleans has a lot to offer supernatural enthusiasts who want to catch some paranormal thrills while they're in town.