In the ever-evolving landscape of e-commerce, pricing strategies play a pivotal role in determining the success of your online business. Effective pricing strategies can help boost sales, increase profitability, and establish a competitive edge. However, choosing the right pricing strategy can be daunting, given the many options available. 
This article provides a comprehensive guide on choosing your online store's best eCommerce pricing strategies.
Understand Your Costs Thoroughly
Understanding costs is fundamental in setting profitable pricing strategies for your e-commerce business. Start by calculating your production or acquisition costs. This includes expenses related to manufacturing, raw materials, labor, and any other costs associated with creating or sourcing your products.
Next, factor in shipping expenses. Calculate the cost of packaging materials, shipping services, and any additional international or expedited shipping fees. Remember to account for returns and exchanges, which can impact your overall costs.
Consider your overhead costs as well. This includes rent for warehousing or office space, utilities, employee salaries, marketing expenses, and software subscriptions. By thoroughly understanding these costs, you can determine the minimum price you need to charge to cover expenses and achieve profitability.
Additionally, it's crucial to keep track of fluctuations in your costs. Suppliers may change their prices, shipping rates fluctuate, and unexpected expenses may arise. Regularly reviewing and updating your cost calculations ensures that your pricing strategy remains accurate and sustainable.
Competitive Pricing Analysis
Conducting a competitive pricing analysis is essential to position your products effectively in the market. Begin by identifying your key competitors and their product offerings. Examine how they price similar products and identify any pricing trends within your industry.
Consider the positioning of your products in the market. Are you aiming to be a premium brand, offering higher-priced products with added value? Or do you want to appeal to budget-conscious customers with competitive prices? Your pricing strategy should align with your brand's identity and target audience.
Keep an eye on any promotional or discount strategies your competitors employ. Understanding their pricing fluctuations and sales events can help you adapt your pricing strategy to remain competitive.
Remember that competitive pricing can sometimes mean undercutting your rivals. Sometimes, it's better to differentiate your products based on quality, features, or customer service, even if that means charging a premium price. By understanding your competitors' pricing strategies, you can make informed decisions on how to stand out in the market.
Value-Based Pricing
Value-based pricing focuses on the perceived value of your products to your customers. This approach involves pricing your products based on their benefits, features, and unique selling points. To implement value-based pricing effectively, consider the following steps:
Identify the key benefits and features that set your products apart from the competition:

What problems do your products solve for customers, and how do they enhance their lives?

Understand your target audience and their willingness to pay for your products' value

: Conduct market research surveys and gather customer feedback to gauge their perception of your products.

Use pricing tiers to cater to different customer segments:

You can offer basic, standard, and premium versions of your products, each with varying price points and features.

Continuously assess the market:

Access the need to adapt your pricing strategy based on changes in customer preferences, competitive offerings, and evolving trends.
Value-based pricing allows you to capture the maximum value from your products, which can lead to increased profits and customer loyalty. It's a strategy that focuses on aligning your prices with the perceived worth of your products in the eyes of your customers.
Dynamic Pricing
Dynamic pricing is a strategy that involves adjusting your prices in real time based on various factors, such as demand, competitor prices, and inventory levels. This approach allows you to optimize your costs for maximum revenue and profitability. Here's how to implement dynamic pricing effectively:
Invest in pricing automation tools that can monitor market conditions, competitor pricing, and customer behavior in real time.

Set rules and algorithms to determine when and how to adjust prices. For example, you can increase or lower costs during peak demand periods to clear excess inventory.

Continuously analyze the impact of your pricing changes on sales, revenue, and profit margins. Adjust your dynamic pricing strategy based on performance data.

Be transparent with customers about your pricing strategy. Avoid drastic price fluctuations that may erode trust. Instead, focus on subtle and strategic adjustments.
Dynamic pricing is particularly effective in industries with high competition and rapidly changing market conditions, such as travel, hospitality, and e-commerce. It allows you to stay competitive while maximizing your profitability.
Psychological Pricing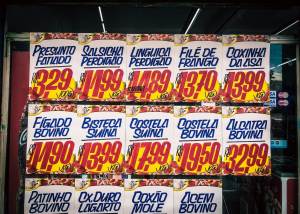 Psychological pricing leverages human psychology and perception to influence purchasing decisions. By presenting prices in a specific way, you can create a psychological impact that encourages customers to buy. Here are some psychological pricing tactics to consider:
Use "charm pricing" by ending prices with numbers like 9 or 99 (e.g., $9.99 instead of $10). This pricing strategy is based on the theory that customers perceive prices ending in 9 as significantly lower.

Highlight discounts and savings by showing the original price alongside the discounted price. This creates a perception of value and encourages customers to make a purchase.

Offer bundled pricing, where customers can save by purchasing related products together. This appeals to the idea of getting more for their money.

Implement scarcity tactics, such as limited-time offers or low stock warnings, to create a sense of urgency and drive impulse purchases.
Psychological pricing can be a powerful tool in your e-commerce arsenal, but testing and monitoring its effectiveness with your specific audience is essential. Different customer segments may respond differently to various psychological pricing techniques. Apart from psychological pricing techniques, you can also think of incorporating the best online store conversion and shopping cart abandonment reduction ideas through the help of an expert like "Tada" that can easily assist you in increasing your subscribers, leads, and sales, by integrating custom pop up gamification ideas, which help clock more sales.
A/B Testing
A/B testing, or split testing, is a data-driven approach to determine the most effective pricing strategy for your e-commerce store. Here's how it works:
Create two or more versions of your product pages with different pricing strategies. For example, you can test other price points, discount percentages, or bundle deals.

Randomly divide your website traffic into groups, each with a different pricing version. This ensures a fair comparison.

Collect data on each pricing strategy's performance, including conversion rates, sales, and revenue.

Analyze the results to determine which pricing strategy yields the best outcomes. You can then implement the winning strategy on a larger scale.
A/B testing allows you to make informed decisions based on customer behavior and preferences. It helps refine your pricing strategy over time, ensuring you continually optimize for maximum sales and profitability.
Consider Subscription and Tiered Pricing Models
Subscription and tiered pricing models can be effective strategies for recurring revenue and customer retention in e-commerce. Here's how to utilize them:
Subscription Pricing:

Customers can subscribe to your products or services regularly. This not only provides a predictable revenue stream but also encourages

customer loyalty

. Consider offering discounts or exclusive perks to subscribers.

Tiered Pricing:

Create multiple pricing tiers for your products, each with features and benefits. This allows customers to choose the level of service that best suits their needs and budget. Tiered pricing can maximize revenue by appealing to a broader range of customers.
These models work well for businesses that offer products or services with ongoing value, such as software, streaming services, or consumable goods. When implementing subscription or tiered pricing, it's essential to communicate the value of each tier to help customers make informed choices.
Monitor and Adjust Regularly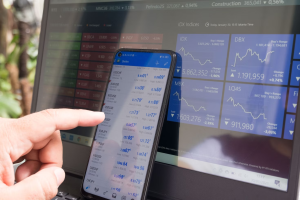 The e-commerce landscape is dynamic and ever-changing. What works today may not work tomorrow. Therefore, monitoring your pricing strategy regularly is crucial as being willing to adjust when necessary. Here's how to stay on top of your pricing game:
Analyze your sales data to identify trends and patterns. Look for periods of high demand, seasonality, or shifts in customer behavior.

Keep an eye on your competitors' pricing strategies. If they make significant changes, assess how it might impact your business and adjust accordingly.

Collect

feedback from customers

to understand their pricing preferences and pain points. This can help you tailor your pricing strategy to meet their needs better.

Be prepared to make incremental changes rather than radical shifts in pricing. Sudden and drastic price increases or decreases can confuse and alienate customers.
Regularly monitoring and adjusting your pricing strategy allows you to stay competitive, maximize profitability, and adapt to the evolving e-commerce landscape.
Final Thought
Choosing the best eCommerce pricing strategies for your online store is a critical decision that requires careful consideration. Understanding your costs, conducting competitive analysis, and implementing value-based, dynamic, and psychological pricing tactics are all essential components of a successful pricing strategy. A/B testing, subscription and tiered pricing models, and regular monitoring and adjustment are tools for e-commerce pricing success.
Remember that there is no one-size-fits-all approach to pricing, as it depends on your industry, target audience, and product offerings. Continuously refining and optimizing your pricing strategy based on data and customer feedback will help you achieve long-term success in the competitive world of e-commerce.