The Unreal Engine acts as a backbone for most game development processes and is covered across Game Development courses worldwide. Self-styled "the most open and advanced real-time 3D creation tool", it stands as a formidable force in the realm of digital transformation and pushes the boundaries of what is achievable. Developed by Epic Games, this powerful game engine provides a platform for creative individuals to bring awe-inspiring 3D scenes, remarkable architectural visualizations, and unique virtual experiences to fruition. In this exploration, we delve into the limitless possibilities of the Unreal Engine and its influential role in shaping our digital future.
What Is an Unreal Engine?
Epic Games' Unreal Engine stands as an impressive, versatile, and efficient game engine, renowned for its capacity to craft immersive 3D scenes and environments. Moreover, its advancements in real-time rendering make the game development process smoother. It has fundamentally transformed the field of digital interaction. It still plays a pivotal role in envisioning and constructing the metaverse. 
Why Do Developers Prefer Unreal? 
Easy Data Import and Optimization
Unreal Engine simplifies the process of importing and optimizing data by providing support for a wide range of 3D asset formats, including 3ds Max, Cinema 4D, FBX, USD, SketchUp Pro, Rhino, Revit, SOLIDWORKS, CATIA, and more. You can use nondestructive re-importing and iterate on your source package. This can happen without losing any modifications made in Unreal Engine. Additionally, the availability of Python scripting allows for the complete automation of data preparation tasks.
Real-Time Collaboration
Whether you are working alone or in a team, Unreal Engine enables you to build and review designs at a human scale. Through multi-user VR collaboration, participants can manipulate objects from any location, facilitating contextual design changes and more.
Multi-Platform Deployment
Unreal Engine empowers you to deploy a single project across a wide range of platforms, including mobile devices, touchscreens, VR headsets, and CAVEs. The Pixel Streaming feature delivers high-performance interactivity on any device with a web browser, while the display system allows real-time content to be rendered at any resolution and displayed on multiple LED or projection screens.
Coding-Free Creation
You can explore your creativity with Blueprints. It is a node-based interface designed to be accessible to artists and designers. With Blueprint visual scripting, you can quickly prototype and refine interactive content without the need to write a single line of code. Many developers use Blueprints to construct object behaviors, define interactions, customize user interfaces, fine-tune input controls, and accomplish much more. This way you can explore gameplay flow visually and examine properties with ease using the robust built-in debugger, all while testing your creations.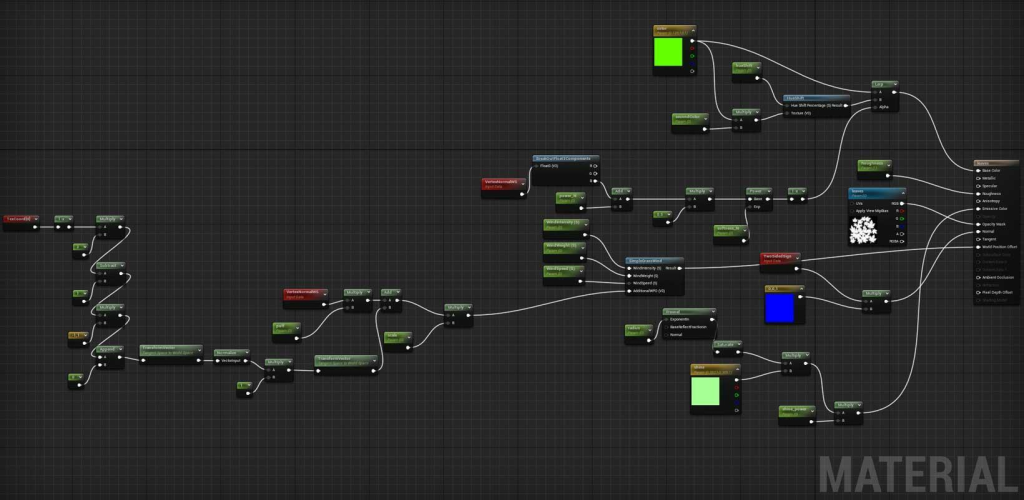 Fast like never before: Unreal Engine 5 
Unreal Engine 5 revolutionizes virtual asset creation with its cutting-edge compression algorithms, resulting in smaller, faster, and highly efficient assets. The recreation-converting Nanite generation empowers Unreal Engine 5 to address an outstanding range of polygons in real time, unlocking an unheard-of level of element for virtual asset creation.
In addition, the Lumen era of Unreal Engine five dynamically simulates international illumination in real-time, immersing customers in virtual surroundings it is greater realistic than ever. By harnessing the combined power of Nanite and Lumen technologies, Unreal Engine 5 has become the ultimate tool for crafting virtual assets with exceptional realism and quality.
How did Unreal Engine 5 become the revolutionary game engine?
Unreal has always dominated AAA game development with a majority of studios using Unreal Engine exclusively throughout the PS3/Xbox 360 generation. Unreal Engine 5 brings a wealth of thrilling new features and enhancements that set it apart from its predecessors. A standout advancement is the introduction of Nanite, an innovative virtualized geometry system that unlocks unparalleled levels of detail and intricacy in-game environments. With this groundbreaking technology, Unreal Engine 5 has more advanced features. Some of those are mentioned below: 
Data Syncs Made Easy With Unreal Engine 5
Unreal Engine 5 streamlines the data synchronization process for virtual asset creation, making it simpler and more efficient. The enhanced network replication system ensures swift and optimized synchronization of virtual assets. With real-time data synchronization across all clients, Unreal Engine 5 delivers a seamless and fluid virtual asset creation experience.
The improved records synchronization gadget of Unreal Engine 5 is mainly tremendous for multiplayer games, in which specific records synchronization is vital for an immersive and charming gaming experience. Game developers can leverage the strength of Unreal Engine 5 to create visually beautiful video games whilst making sure an easy and uninterrupted gameplay is enjoyable for gamers.
Control Rig
Unreal Engine 5 introduces Control Rig, a new animation system that revolutionizes the creation and editing of intricate character animations. With Control Rig, the process becomes more streamlined and user-friendly, offering intuitive and flexible control over character movements and animations. This advancement leads to more natural and lifelike character motions, enhancing the overall immersive experience.
How do these features cause a revolution in different fields?
Future of Game Development
Unreal Engine 5 is poised to convert the panorama of recreation development by offering an array of groundbreaking functions and talents that have been previously out of reach. This current software is anticipated to propel the next era of video games, delivering unprecedented degrees of detail and realism.
With the advent of Nanite, Lumen, and Control Rig, sport builders may have the energy to craft intricately special and immersive game environments that were once deemed inconceivable. This innovative technology will no longer handiest unencumber new degrees of visible fidelity but also streamline the sports development system, minimizing the time and resources needed to create complex sports environments and animations.
A Game-Changer for Filmmakers
Unreal Engine 5 represents a groundbreaking leap in technology that revolutionizes the world of movie-making. With its advanced features, UE5 empowers filmmakers to push boundaries and achieve new levels of creativity. Using Nanite, one can create highly detailed models and textures. The best part is they can use millions of polygons without sacrificing performance. This makes UE5 an ideal tool for crafting realistic scenes that captivate audiences. Furthermore, Unreal 5 supports Unrealscript which is a powerful scripting language. It allows developers to design custom gameplay mechanics and interactions that ultimately enhance the overall cinematic experience.
Moreover, Lumen can simplify the creation of realistic lighting effects, adding an extra layer of visual authenticity to film projects. We have already witnessed the impact of real-time technology powered by Unreal Engine in notable productions like The Mandalorian and The Matrix, where immersive and visually stunning experiences were brought to life in virtual worlds.Epic Games continues to evolve the technology behind UE5. We can anticipate even more groundbreaking game development and witness the way it redefines the art of movie-making and revolutionizes how we bring our creative visions.

Previous Unreal VR Student Interview/Testimonial – https://youtu.be/9KsTtGme4PM