Economics is a social science that helps you understand your world. It teaches you skills like critical thinking to respond to opportunities and disruptions.
Students undertake a range of assignments on demand and supply, policies, and laws. They search for HW helper and seek help with economics homework; you can check it out for your economics course.
However, what do you learn in college as a part of your curriculum? What topics do your professors teach?
In this post, we explore the topics you learn in your course. They may vary based on your university and location.
However, most are common in all educational institutions, regardless if you're pursuing your economics degree online or on campus.
Microeconomics
Microeconomics is the fundamental study of demand and supply. It studies the impact of changes made by manufacturers on household demand.
Producers may alter factors like pricing, rewards, and resources. People respond in different ways to the changes that impact their consumption.
Microeconomics divides the individual factors into groups such as:
Business owners
Buyers
Sellers
These factors interact to drive demand and supply in the market.
Microeconomics is essential to explain what happens when market conditions change. It also highlights why prices change as per the availability of resources.
Most importantly, the topic teaches you to analyze and determine the best means of production. The same applies to optimizing consumption or the exchange of goods.
Macroeconomics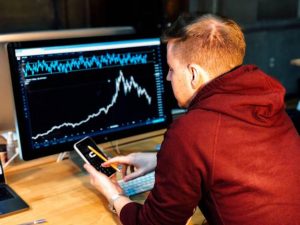 Macroeconomics studies the economy as a whole. Therefore, it encompasses all the markets, buyers, businesses, and governments.
Your curriculum helps you understand the behavior of each party. You learn about the structure of the concept and dive deep into lessons on:
Gross domestic product or GDP
Economic growth rate
Inflation
National income and expenditure
Unemployment causes and trends
Macroeconomics uses models to make forecasts and predictions. For example, the government can predict future inflation and change monetary policies accordingly.
Moreover, organizations can rely on these models in both domestic and international markets. They are ideal for understanding the long-term impact of specific policies or decisions.
International Economics
It is the study of financial interaction between countries and nations. The topic throws light on various topics, such as:
Global trade
International finance
Trade theory
Welfare measures
Trade policies
Your curriculum will make you familiar with classical and modern trading theories. You will also learn to perform and understand empirical research on international trade.
Moreover, your course will enlighten you on global interest and exchange rates. The syllabus also covers governmental policies and financial crises.
Most importantly, you will become adept at quantitative measurements. They will help you analyze various international issues and solutions.
Public Finance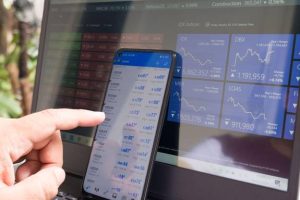 The government plays an important role in our lives. It controls how we consume goods, pay taxes, and earn money.
Public finance analyzes public policies through an economist's lens. You will learn to use microeconomics tools to analyze the allocation of resources.
Your course will cover a range of topics like:
Welfare initiatives
Social security
Public goods
Health insurance
One of the most important areas is public taxation. It will teach you different tax structures applicable at the federal and local levels.
Your insights will let you achieve vital learning outcomes. You will realize the difference between equality and efficiency and market structures.
Financial Economics
Learning about financial markets as a part of your curriculum is exciting. You will get familiar with various financial instruments like:
Bonds
Stocks
Mutual funds
Derivatives
Your lessons will help you understand how individuals and organizations invest. Moreover, you will learn how these decisions impact the financial market.
Your curriculum will also teach you to account for future events. Additionally, you will be able to develop sophisticated models and test your variables.
Behavioral Economics
This is a very interesting area of study. Classical economists always perceive individuals and other stakeholders in an economy as rational.
So, they always expect them to behave rationally or optimally. However, that is not always the case.
Humans are impulsive and don't always pay heed to reason. For example, gamblers may spend more money on gambling than they can afford to lose.
The behavioral economics subject blends concepts from psychology and economic theories. It helps you understand such anomalies. It considers humans as individuals who are subject to emotions and their environment.
Understanding human behavior is crucial for governments to drive policies and frameworks.
Development Economics
It is a branch of economic study that focuses on the welfare of developing nations. It studies economic, social, and fiscal conditions to formulate effective welfare policies.
The topic delves into factors such as:
National health
Education
National and international policies
Working conditions
The subject encompasses both microeconomics and macroeconomics. It helps economists analyze the economic growth and conditions of the poorest countries.
The field is more complex compared to other areas. It includes differences in cultures, societies, and policy frameworks.
Moreover, elements such as human rights and child labor laws can complicate matters. Global catastrophes and epidemics also form a part of your curriculum.
Econometrics
Econometrics teaches you to apply mathematical methods and statistical analysis to economic data. It helps you analyze economic relationships and put theories to the test.
Most importantly, you can turn theoretical models into useful methods to create policies. It is highly useful to make accurate predictions and forecast future trends.
Moreover, you can use quantitative models to test your hypothesis. They can allow you to investigate the working of economic mechanisms.
The most important use of econometrics is in decision-making. It can help you evaluate the effects of policy changes and government programs.
Additionally, you can rely on your findings to allocate resources. You will also learn to arrive at logical conclusions using real-world information.
Final Thoughts
Your course teaches you the fundamental concepts and theories of economics. You also develop skills like critical thinking and problem-solving. Moreover, you learn to interpret data and create mathematical models. Most importantly, you will be able to communicate your complex economic ideas. It is a great subject to study for improved employability.
FAQ
What skills do I learn in the economics major?
You will learn to think critically and analyze policies and markets. Moreover, you will be able to develop mathematical and statistical models.
How hard is an economics degree?
You need critical thinking and quantitative skills to study the subject. It is not difficult if you are able to grasp financial theories and concepts.
What do you study in an economics class?
You study demand and supply, public finance, and econometrics. Two other topics are microeconomics and macroeconomics.
What does economics teach you?
It teaches you the concepts and principles to understand demand and supply. You also gain insights into trading and consumption.
References
1. 2023 Best Economics Schools https://www.collegefactual.com/majors/social-sciences/economics/rankings/top-ranked/
Major: Economics https://bigfuture.collegeboard.org/explore-careers/majors/business/economics
University of Chicago. Economics. Program of Study http://collegecatalog.uchicago.edu/thecollege/economics/
35 Best Undergraduate Economics Schools https://www.collegerank.net/best-bachelors-economics/