If you've gone to a clothing store or tried to buy a shirt online recently, you might have seen something called a tall shirt. These are completely different from regular-sized, plus-sized, and big options in clothing stores, and as the name suggests, they are specifically designed for taller individuals.
This is a great thing, as many taller people have a hard time finding clothes that fit their bodies and are also the right length. But even if you can find an array of tall shirts, like the Fresh Clean Threads tall tees, it's still confusing.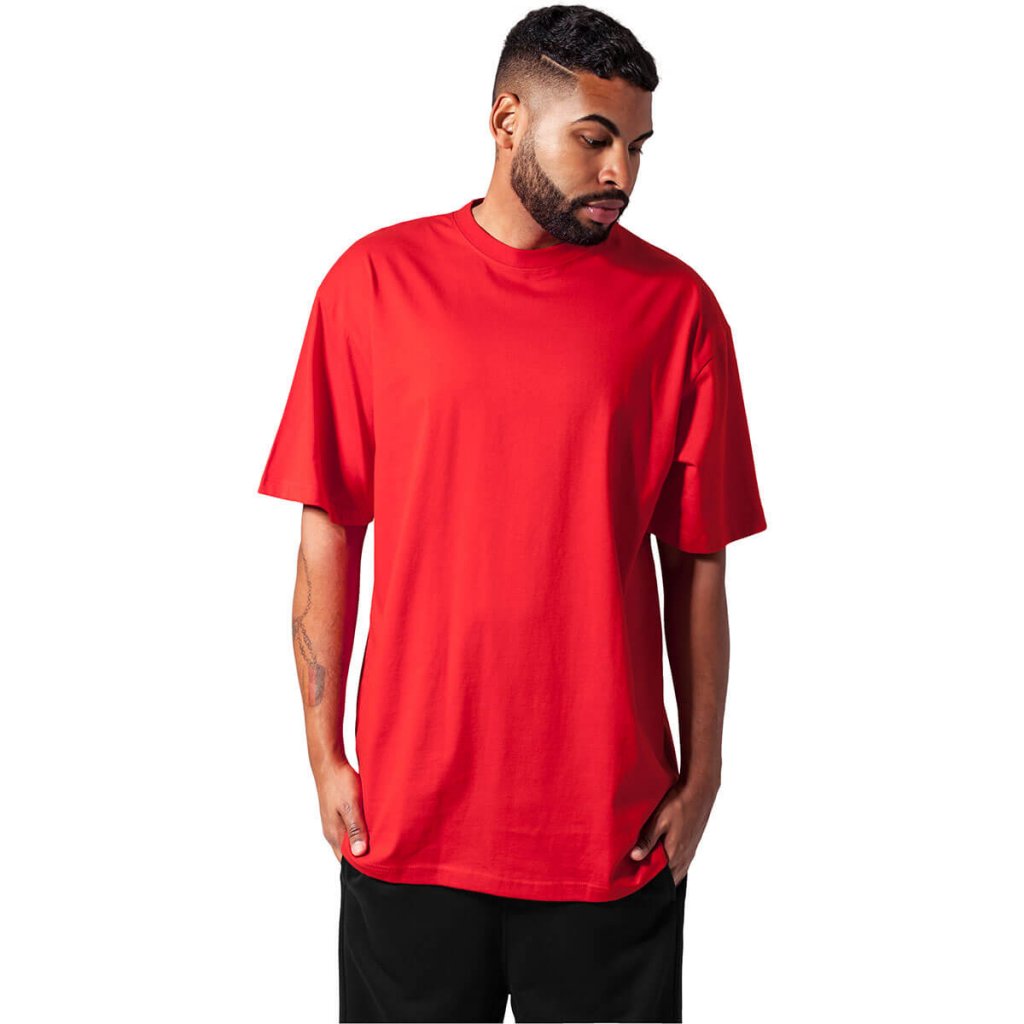 So today, we're answering all the questions you may have about tall shirts. We'll explain exactly what they are, how much longer they are than regular shirts, how to tell if you need a tall shirt, and more!
What Are Tall Shirts?
Before we dive into other details, we first need to explain what a tall shirt is. And as you may have guessed, these are shirts designed for taller people. The reason these shirts exist is that many taller people have a hard time finding clothes (especially shirts) that fit their bodies right and aren't too short.
Typically, taller individuals have to buy one size or two bigger when purchasing shirts to make up for the length. So, companies have started realizing "tall" sizes, which have the same measurements as their regular sizes, with the only difference being the length.
So, for example, a "tall medium" shirt would fit someone exactly the same as a regular medium shirt. However, these tees will have an extra couple of inches added to the length so that they fit taller people.
How Much Longer Are They?
Before buying a tall shirt, note that every manufacturer does their sizing differently. So, some tall shirts are longer than others, which is why we always recommend looking at the sizing guide. That way, you can easily figure out which size of tall shirt you need for your body and style.
That said, most manufacturers ensure that their tall shirts are between 3-5 inches longer than their regular sizes. But remember, the only difference between these shirts and others is that they are longer. When you buy a tall medium shirt, it will fit you the same way a regular medium does, but you'll have a couple of extra inches of length.
Are Tall Shirts the Same as Big Shirts?
There's been some confusion among shoppers. Many people assume that tall shirts are the same as big shirts. This isn't the case.
Big shirts and tall shirts are designed for different people. Generally, bigger shirts are larger in all dimensions. This means that aside from being longer, they are also wider with the goal of fitting plus-sized individuals better.
Tall shirts, on the other hand, aren't any wider than regular shirts.
These are designed for people with an average build who are taller than average. Most of the time, taller people end up having to buy loose-fitting shirts or tops that are too short because of their height.
But if you buy a tall shirt that's your size, you won't have to deal with these issues.
Do I Need a Tall Shirt?
If you feel like regular-sized shirts aren't working for you, it might be time to switch to a tall shirt. If you're a taller person that can't find a well-fitting shirt because the sizing options don't get your length right, you also need to switch to tall shirts.
That said, you don't need to be tall to wear these shirts. Nowadays, we've seen a rise in the popularity of looser and baggy shirts. So, if you want to replicate this style yourself, you can also get your hands on a couple of tall shirts that can do wonders for your personal style!