Most tasks require silence to be properly executed. It doesn't matter if you are working from home or from an office outside the house. The need for a convenient and quite working environment cannot be overemphasized. It is not surprising that many people have turned to practical soundproofing solutions to help fix this issue.
Soundproofing curtains are an example of what works. Such curtains are made from heavy materials that help minimize the sound reverberation in a room.  Consequently, they're able to prevent echoes and bouncing back of sound, making them excellent remedies for private home offices and recording studios where total silence is preferred. 
Besides the guaranteed silence, there are a lot more gains that come with installing the special curtains. 
1. Minimizes Sound/ Noise Levels
Naturally, soundproof curtains help with noise reduction. Due to their heavy and thick nature, they can block outside noises. Ideally, velvet, fiberglass and synthetic materials help prevent sound penetration hence they make a perfect choice for the curtain's construction. Investing in soundproofing curtains is the first step to resolving uncontrolled external noises.
Whether you use them in the office or your bedroom at home, these curtains guarantee tranquility and peaceful environments with less noise. Since the noise level is minimal, you can study better, sleep more soundly, and work more diligently in such soundproofed spaces.
2. Helps Patients Suffering from Insomnia
If you are already struggling with sleep issues, you need the perfect environment to sleep more easily. Besides taking calming teas and other natural remedies to support your sleep, you also want to ensure you have the right environment.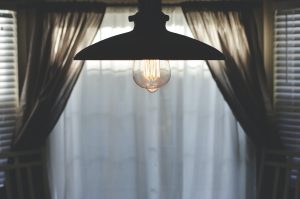 Your bedroom should be noise free and with minimal light. Many homeowners have different ways of ensuring this is achieved with many opting to use heavy curtains. Considering the breadth of the fabric, it is easy to see how light might not pass through the tightly woven threads of soundproof curtains. 
3. Increases Privacy
Soundproofing curtains have a blackout effect, thanks to the thick fabric they are made of. They are made of heavy materials such as velvet which is not a see-through kind of fabric. As such, any unwanted scrutiny from outside is discouraged. Anyone attempting to peep from the other side of the window may not see a thing.
4. Enhances Aesthetics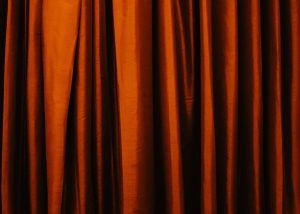 While functionality is one of the main reasons why you should get soundproof curtains, you need curtains that elevate your space. Fortunately, soundproof curtains also enhance the aesthetics of any space they are installed. 
Most of these curtains come in different patterns, colors, and styles. Therefore, you can always choose the right type of curtain design to match your office or home's aesthetics. The color and pattern variations mean that different people can get their preferred style of curtains
5. Offers Additional Insulation
Besides the beauty, noise canceling, and privacy, these curtains offer additional insulation. The fact that they are heavy means they also add extra warmth during winter seasons. Full coverage of these curtains guarantees increased winter warmth and better summer cooling.
Overall, soundproof curtains help reduce monthly energy bills because of efficient temperature regulations. Consider using them throughout the different seasons of the year.
6. Are Long-lasting
Everyone needs a product that lasts long. Soundproof curtains are made of high-quality materials that will last long. Most soundproof curtains are made of fiberglass panels, heavy cotton, and velvet. Unlike ordinary curtains, such materials don't tear or wear off easily over time.
Chances are that after the initial investment, your curtains will last long before requiring replacement. 
7. Easy and Quick to Install
These curtains follow a simple-to-install-and-use mechanism. You can easily hang them in their designated spaces. Alternatively, have the company professionally install them as most manufacturers and distributors also offer installation services. Once the curtains are properly installed, the company you buy from comes in occasionally to properly clean and maintain the curtains for a presentable look all through.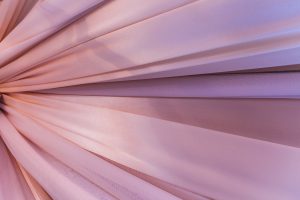 Typically, due to the size and heavy material used to make soundproof curtains, not many homeowners can clean them without external help.  
8. Are Versatile
No matter how good a product is, what matters is whether it applies to your situation. 
Soundproof curtains work perfectly even in rental homes and offices. The fact that there is no dismantling of walls, ceilings, or floors happening like it does with other soundproofing solutions makes it an ideal soundproofing technique for renters. 
You won't incur unnecessary repair costs to fix the sound concerns in your home since curtains simply need to be hanged. Un-hang the curtains and leave everything else intact whenever you decide to move houses. Such levels of versatility make the curtains more attractive to renters and homeowners alike. 
9. Helps Block Light
Soundproof curtains are excellent for people who need minimal to zero light penetration into their rooms. The primary use of such curtains may be to block sounds and noises, but they also prevent light penetration. 
People suffering from insomnia and other sleep disorders appreciate this benefit more. Due to the heavy material, they are made of; soundproof curtains prevent light penetration into the room where they are installed.   
10. Can be Customized
If you love to create spaces that match your aesthetic preferences, then soundproof curtains are perfect. You don't have to stick with boring, dull colors that clash with your room's interior style. 
Most manufacturers offer customizable options meaning that customers can decide which prints, colors, and styles their curtains should be. Order the curtains in your favorite color schemes and have them delivered just as you want. 
Final Thoughts
Choosing suitable soundproof curtains does not have to be difficult. Focus on the quality of the product when selecting soundproof curtains. Also, ensure that the ones you go for are functional and aesthetically pleasing. Soundproof curtains have numerous advantages as long as you prioritize choosing the right type of curtains for your space