The bathroom is a very essential part of our home and giving importance to this area of the house is really a must as a homeowner. One of the main concerns of this place is the storage. Storage ideas for bathrooms can confound us for a while because of the main factor that is involved―space. We know we cannot always have wider space to use in our bathroom but we definitely have tons of techniques on how to make most out of the bathing area storage. Together with the experts at https://www.steamshowerstore.co.uk, will discuss the things essential to achieving this.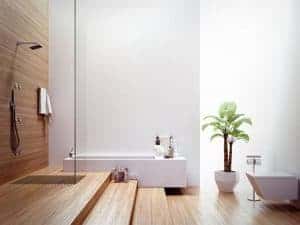 Space of the Bathroom
In order to be practical, the first thing to be considered is the space of the area. We will always start with the place's estimation and the area capacity. No matter how big your bathroom is, we can always do something to make use of it in a better light. Knowing the size is important so that you can estimate the bathroom necessities that you can put in the area. You can make a small bathroom spacious and can widen one more comfortably. It's worth researching some handyman guides so you can DIY some great improvements yourself.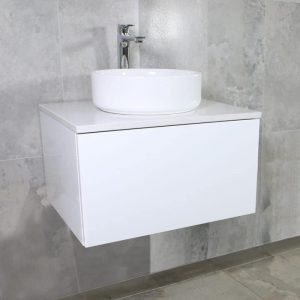 Vanity Unit for Your Bathroom
A vanity unit is like a drawer for the bathroom, usually having a lavatory on the top. Since it is common in modern homes, its size should always be under consideration.
This is an important item in your bathroom because it can maximize the area for your personal things and is highly functional. Instead of hanging your belongings, vanity units can make the arrangement of things more stylish.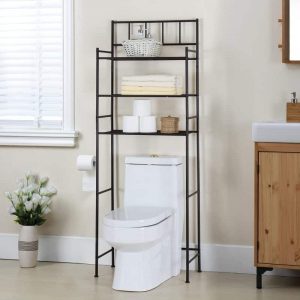 Floor-Space-Free Shelves
Aside from vanity units, shelves placed on the wall are good storage places for your belongings. The great thing about this is that you can free floor space, making your bathroom spacious.
Furthermore, this can function as a design for your room as you can display your towels in style.
Shelves using modern materials such as glass and steel can be great but the conventional woods are still all the rage..
Mirrors for 'Wider' Space
Bathrooms are always better with mirrors. Aside from helping you fix your outlook, mirrors can give your bathroom a wider space illusion. Moreover, the back portion of the mirror can serve a purpose by acting as a shield for all the clutter you don't want visible in the area.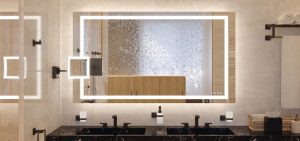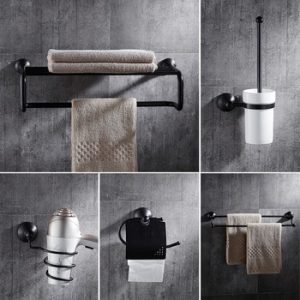 Accessories for Better Bathroom
Bathroom accessories do not just function as ornaments but can also serve as storage for other things. Aside from that, these can also hide smaller objects like cosmetics and bathroom tools. Things
like tumblers can be used for toothbrushes and toothpaste. To make used clothes tidy, laundry bins are used. Other things for bathing can also be properly kept on the shower and bath baskets.
Lastly, it is always advised that the things being placed in the bathroom are resistant from moisture so that they will not be damaged and can be used for a long time.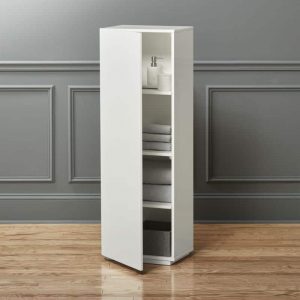 Cabinets for Better Option
Cabinets can also add additional storage for your bathroom. The good thing is that you have choices for this: it is either hung on the wall or stationary on the floor. Aside from the shelves and vanity unit, cabinets can give you more space for your things.