If you're looking for affordable Pakistani designer dresses then you've come to the right place. At House of Faiza you can find an amazing range from the latest in up-and-coming talent that won't break the bank. You can browse through a selection of stunning summer dresses and suits, along with reasonably priced festive wear as well. If you're after a bargain this season, here are some of the top selections of Pakistani designer dresses. 
Printed lawn dresses
Printed lawn dresses are trending right now and they're often more of an economical choice than fully embroidered Pakistani designer dresses. House of Faiza has a wide range of printed lawn dresses perfect for summer from skilled designers. Check out the Tawakkal Fabrics Amna Sohail Realm of Style selection, for example. They mix elegance with lively prints to create the perfect summer look. Opt for a summery printed long or medium shirt in the style of your choice, and you'll fit right in this season.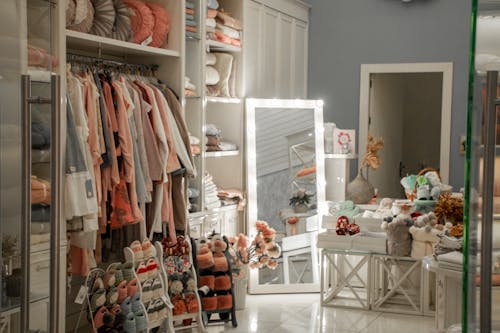 Stylish basics
There are plenty of stylish basics available that still look smart even though they're inexpensive. The A-Meenah Basics Range, for instance, is incredibly versatile. The quality cotton karandi material is breathable and ideal for warmer weather. Cigarette or pencil trousers underneath are in this season, and they're comfortable yet very elegant. You can choose from a range of colours. Bold and bright are in this season, but also certain lighter shades such as sky blue and creamier yellows. Perfect for the summer.
Digital printed dresses
Many Pakistani designers are following the digital print trend at the moment, but the best thing is you can find a variety of the latest designs for an affordable price. If you're looking for the latest Pakistani designer dresses, check out the Salitex Malabis Digital Printed Range. There is a wide variety of colour combinations and patterns available so you can pick the one the suits you, and your budget.
Embroidered printed dresses
House of Faiza also has a beautiful selection of embroidered and printed Pakistani designer dresses. The latest collection from Nur, one of the top designers, is made from fine materials such as quality linen, with a combination of beautiful prints and ornate embroidered designs. If you're looking for something elegant, versatile, that will still stand out then this type of style could be ideal for you. Plus, the Nur range is very reasonably priced.
Check out the HOF basics collection
At House of Faiza, we have an extensive basics collection that includes plenty of affordable Pakistani designer dresses. Check out the HOF's own range for some great deals as well. We aim to make fantastic Pakistani fashion accessible to everyone, whatever the budget, and that's why we've procured such a wide selection of Pakistani dresses to suit different lifestyles. We are proud to share the excellent work of up-and-coming designers as well and to bring their creations to you. If you would like to learn more about our designers and their latest pieces, browse our collection today.