If you are living in a house with children, you absolutely know the struggle and the urge to create a bedroom. Creating a bedroom for your kids allows the children to enjoy their privacy. Another is it gives them personal space to seize. Moreover, it introduces independence to them. With all these being said, we need to consider having kid's bedroom in our house. However, when it comes to designing their bedroom, the challenge begins and it's a tough work to do. That is why, before doing so, you need to lay over your plan and decide how to make it more friendly and comfortable for the kids to stay in. 
Let us state how you can design your kid's bedroom in a way that is appealing and engaging for your children.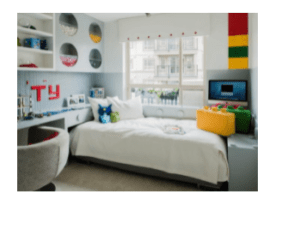 Knowing how kids move, you need to allocate maximum space for kid's bedroom. They run around all the time, they make mess, they put their things anywhere and they use every space of the room. Thus, making your kid's bedroom spacious will really help to make them organized and clean. 
In addition, it will allow proper traffic flow inside the room and it gives more range for their many things such as their chairs, tables, bed, cabinets and toys. 
Before putting furniture and adding decorations to the bedroom of the kids, make sure you layout how the floorplan will work. Maximize the space. Know where to put each furniture. Realize where can their study space be; where can you put their bed; where can we place the cabinets and storage boxes; where can we imagine their playing area be placed at. 
Planning everything before filling the room with objects is a best move to make. 
Don't forget about lighting. While some of us adults appreciate cozy and dim lighting, children don't. It is recommended to put a radiant lighting. This will supplement their energy. We know how energetic and active children can be. So, in order to keep them working actively and busily. 
Put lights in places that they stay all the time. For instance, put two lamps each side of their bed, another lampshade in their study table and to complete it, position a nice and satisfying chandelier.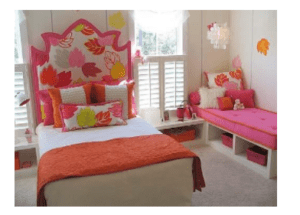 Choose appropriate furniture
Next to adding lighting is choosing a right and appropriate furniture. Remember that some common furniture does not work effectively for kid's bedroom. Take for example a bunk bed. A bunk bed is very dangerous especially for younger kids because they tend to treat the upper bed as a trampoline and a playground. And the tendency of doing so is it will cause fall and injury. 
Another furniture not suitable for kids is a tall cabinet. If you place a tall cabinet on kid's bedroom, chances are it will fall and it will be risky for small kids. 
Instead of purchasing these kinds of furniture, it is best for your kids to have a comfy bed, a study table and an accessible cabinet and drawer. Remember, to not risk the safety of young children. Find appropriate and safe furniture for them.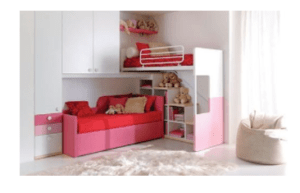 To complete the room of the kids, add on necessary decoration. In decorating the bedroom of your kids, follow the motif or theme they want. Some kids like galaxy-themed space, others like to design it with pictures of their favorite cartoon character. And others like it to be simple and minimalistic. Depending on what your children want, design the kid's bedroom neatly and in elegance. 
Moreover, do not forget about the important things to be present in their room. Place appropriate numbers of pillows or cushions in their beds, sofas and chairs. You can add rugs or carpets below the bed. Another important note is placing the right kind of curtain or drape. It comes in different styles, it can be a long curtain, thin curtain, pleated or not. Yorkshire Fabric Shop offers variety of curtain styles and designs. Check on their online shop for custom-made curtains in UK.  
We ant the best for our children. So, we also want a perfect bedroom for them to stay comfortably and peacefully. Now, you know some tips on how to start designing their room, I am pretty sure you can pull it off that your kids will absolutely love.