Vincent Van Gogh created more than 900 paintings, most deemed masterpieces by art lovers. Although his art was not recognized while he was alive, his artworks are priceless today.
Many art collectors and private art lovers would like to buy any Van Gogh paintings for sale even in the form of painting reproductions. They want it for their homes or private art galleries.
Let's briefly look at who Van Gogh was and what he painted. Then we'll look at the reasons why it is virtually impossible to acquire an original Van Gogh. And finally, we'll give you options on how you can obtain a Van Gogh.
Who Was Van Gogh?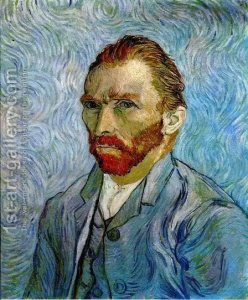 Vincent Van Gogh (1853-1890) was a Post-Impressionist painter and virtually unknown during his lifetime. But his works were recognized later as masterpieces, and they had a significant influence on 20th-century artists.
He battled with mental illness throughout his life and was always without money. Partly because of his illness, his career as an artist was extremely short – from 1880 to 1890. However, in those ten years, the artist created more than 1,100 drawings and sketches apart from his over 900 paintings.
One can get an idea of Van Gogh's vision of himself, his illness, and the world around him by analyzing when and why some of his artworks were created.
What Did He Paint?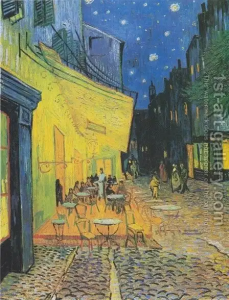 Art scholars and art lovers have said that Van Gogh saw beauty whereas others saw ugliness. He is famous for his paintings of ordinary things. However, he always wanted to portray poor and familiar people throughout his artistic career.
Van Gogh's artworks reflect this theme. The artworks of painter Vincent van Gogh are an excellent reflection of this theme, though primarily his paintings express his emotions.
Although he is best known for his renditions of ordinary people in uncomplicated situations, he also created artworks that depict flowers and other nature-related themes. His paintings of sunflowers reflect his love for flowers and nature.
Where to See Van Gogh's Most Famous Paintings
Buying Van Gogh's paintings nowadays is very hard. Van Gogh's artworks are shown in art museums and galleries or in someone's private art collection. So unless the current owner wants to auction it for some motive, it is not possible to acquire an original Van Gogh painting today.
Here are some of the museums where Van Gogh's works are currently exhibited:
Van Gogh Museum, Amsterdam
The world's most extensive collection of Van Gogh art can be found at the Van Gogh Museum in Amsterdam. One of his earliest masterpieces, "The Potato Eaters", is located in this museum.
Kröller-Müller Museum, Otterlo
The Van Gogh Museum, located in Amsterdam, has the second-largest collection of Van Gogh's work in the world. One of his most famous paintings, "Café Terrace at Night", is on exhibition in this museum, and one of his earliest works, "Still Life with Yellow Straw Hat", is also there.
Musée d'Orsay, Paris
Van Gogh's landscape "Starry Night Over The Rhone" can be found in this museum. A smaller version of Van Gogh's painting "Bedroom in Arles" is also on view. The original masterpiece now hangs in the Van Gogh Museum, located in the city Amsterdam.
Yale University Art Gallery, New Haven
"The Night Café" is one of the Van Gogh paintings in this gallery.
National Gallery, London
One of the best-recognized works from the Van Gogh series, "Sunflowers Fourth Version", can be found in the National Gallery in London.
The Museum of Modern Art, New York
Van Gogh's painting "The Starry Night" is based on the night-time view from the window of his small room in an asylum hanging in The Museum of Modern Art in New York. It is globally renowned as one of the most recognizable works in western art.
Kunstmuseum Basel, Basel
His final completed work, "Daubigny's Garden" was created in 1890. It hangs in the Kunstmuseum Basel, in Basel.
The other motive is that it is virtually impossible for ordinary people to buy a Van Gogh painting when it is at auction. Several Van Gogh paintings are the most expensive in the world. Van Gogh's painting of brilliant yellow sunflowers sold for $39, his "Irises" sold for $53.9 million, and his "Portrait of Dr. Gachet" for $82.5 million.
You can Obtain a Van Gogh Print for Your Home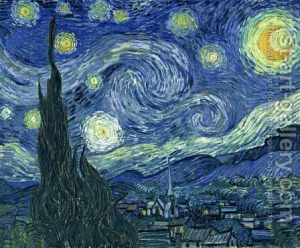 Although it is virtually impossible to obtain an original Van Gogh, you can still have a Van Gogh in your home or private collection. One of the ways to do it is to purchase a print of the work. With state-of-the-art digital technology, it is possible to print copies of famous artworks. There are companies specializing in this type of art duplication, and you can order a print online.
You can Obtain a Painted Reproduction of the Van Gogh Painting You Want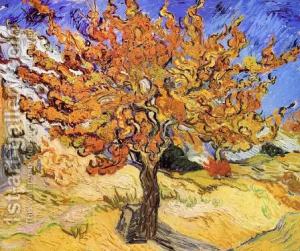 Although more expensive than prints, it is a better option to obtain a painted reproduction of the work. A reproduction is when an artist copies an existing painting – the artist is actually creating an "original copy". It looks exactly like the original and is painted on canvas, just like the original.
There are individual artists who specialize in reproductions. Most online art galleries also offer a reproduction service. They have specialist painters trained to copy specific styles doing the reproductions for them. If you order via a reputable online art gallery, you know that reproduction quality is guaranteed.
The painted reproduction looks just like the original, and if it is a painting of an old master, the reproduction artist lets it look like it was painted centuries ago.
Conclusion
Most art lovers want to have a Van Gogh painting in their home, but unfortunately, the originals are not for sale unless a current owner intends to auction it – and then it will sell for millions. So the best thing after an original is a professionally done reproduction by a reproduction artist.