When looking for a new ball screw manufacturer, there are a few things to remember when selecting. While there are many unique factors, such as location, business use case, and budget, there are universal guidelines to follow when vetting a list of potential partners.
In this blog post, we'll discuss what to look for in a ball screw manufacturer and provide some tips on how to choose one that's right for you. Keep reading to learn more.
A ball screw is a mechanical component that uses balls to convert the rotational motion of a shaft to linear motion. This mechanism is often used in linear drives and power translation devices. It consists of a threaded shaft and matching nut, along with a series of ball bearings that form an interface between them.
Consider how the Application the Ball Screw Will be Used
When selecting a ball screw for use in an application, it is important to consider the specifics of the environment where it will be utilized. Factors such as load capacity, precision requirements, speed, available space, and lubrication needs can all affect which type of ball screw best suits the job. In addition, as they are highly accurate and efficient machines, ball screws may help increase productivity when installed correctly in the right application. Therefore, considering these criteria is key to ensuring that one selects the most appropriate ball screw for their application.
Choose a Ball Screw Manufacturer Based on Their Experience and Expertise
When selecting a ball screw manufacturer, it is important to ensure that the company is highly experienced and knowledgeable in the manufacturing process. Research potential manufacturers and pay attention to details such as how long they have been in business and how their staff is trained.
Additionally, ask for customer testimonials and references to gain insight into how their past projects were handled, ensuring confidence in the choice. By investing time upfront to evaluate a variety of ball screw manufacturers, distributors can be assured they will receive a quality manufactured product from a reliable expert.
Select a Ball Screw That Meets Specific Requirements
Choosing the right ball screw can get complicated due to their wide range of sizes and types. The key is understanding which features are essential to select a unit that will meet the requirements while maintaining excellent performance. It is best to review the application to determine the type of load and length requirements since these will help narrow down the selection. Additionally, consider specifications such as durability, accuracy, axial play, and efficiencies to select a reliable and efficient model. With this information in hand, it should be easier to efficiently find a ball screw manufacturer who can provide the best solution for unique application needs.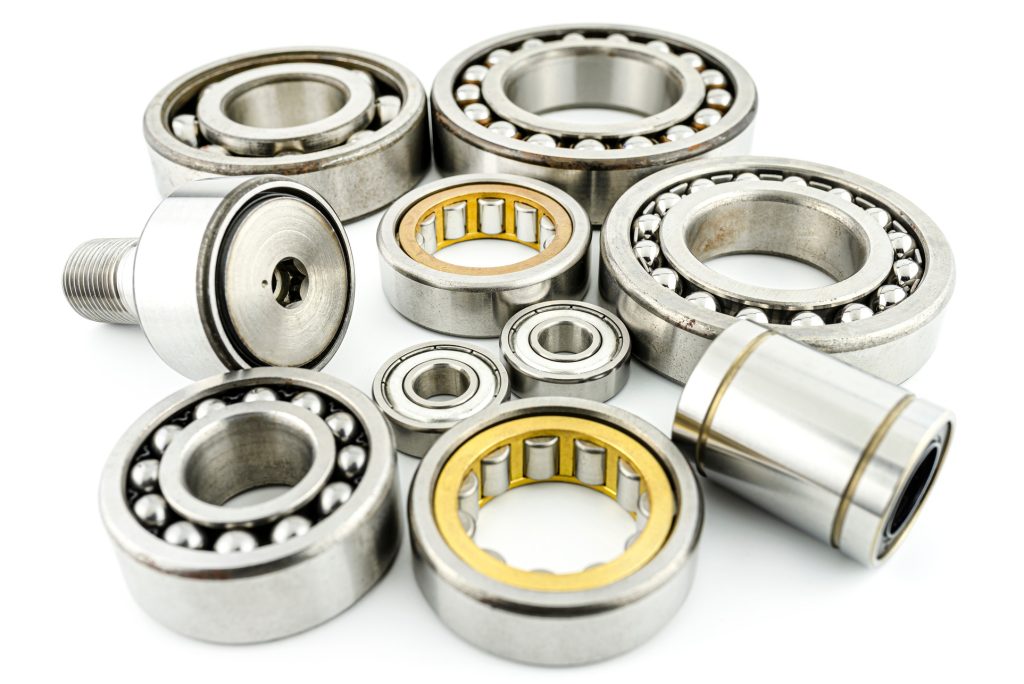 Compare Pricing and Delivery Times from Different Manufacturers
Comparing the pricing models and delivery times for different manufacturers can be a difficult process. Manufacturers may offer fixed prices, subscriptions, or a customized system based on individual requirements, and each option has advantages and disadvantages. Delivery times vary greatly depending on the manufacturer but generally range from the same day to several weeks in more complex situations.
It is essential to thoroughly review each manufacturer's terms of service before ensuring the best product and service available at your desired price point. Consider the payment terms offered by the manufacturer and whether they are feasible for your business. Additionally, look for any hidden fees or long-term commitments that could have a significant impact on the budget. Evaluating pricing and delivery times is crucial for finding the right manufacturer that accommodates your needs.
Get a Warranty from the Manufacturer in Case of Any Issues
It is always wise to get a warranty from the manufacturer when making big-ticket purchases. If any issues arise with the item, you can ensure that it is quickly repaired or exchanged for free. Warranty coverage will also help protect you from any potential costs associated with the maintenance and repair of the item. A warranty from the manufacturer is a great way to guarantee your satisfaction with your purchase and avoid unnecessary expenses.
Customer service and support
Evaluate the manufacturer's customer service and support policies to determine their response times and the quality of the service they provide. Ensure they have a team of skilled technicians available to answer any queries you may have and provide timely resolutions to any issues. It is also essential to find any additional services the manufacturer might offer, such as preventive maintenance or remote support.
The customer service of a manufacturer can make or break the entire experience and should not be overlooked when selecting a ball screw manufacturer.
Consider whether the manufacturer offers technical support and assistance with installation and maintenance. Technical support should be provided throughout the entire process and not limited to initial installation. A good manufacturer will provide support even after the purchase is made.
Maintenance Tips
There are a few recommended approaches to maintaining a ball screw over its lifetime. First, make sure to keep the screws clean and free of debris. This can be done by regularly inspecting the screws for dirt and particles and cleaning them as needed.
Second, regularly apply a light coat of lubricant to the screws to keep them running smoothly. The lubricant will help minimize wear and tear on the screws, ensuring they will remain operational for longer. Finally, check for any unusual wear or damage and repair as necessary. Proactively making repairs and replacements will help ensure the screws stay in top condition for years to come. 
Follow these steps to choose the best ball screw for your application needs. By taking into consideration the use of the ball screw and doing research on different manufacturers, you will be able to find a quality ball screw that meets your requirements. It is important to compare pricing and delivery times from different manufacturers to get the best deal. Always get a warranty from the manufacturer if any problems arise after purchase.