think of PR as what others say about your business and marketing as what you say about yourself. But the question is: what is the role of public relations in marketing? Let's find out.
Public Relations Defined
Before we get into the role of public relations in marketing, it's important to understand what PR is specifically. The Public Relations Society of America (PRSA) defines it as "a strategic communication process that builds mutually beneficial relationships between organizations and their publics." As such, the goal of PR is to influence, engage, and build a positive public image for a business through:
Corporate communications
Crisis communications
Investor relations
Media relations
Influencer relations
Reputation management
Event promotions
Marketing Defined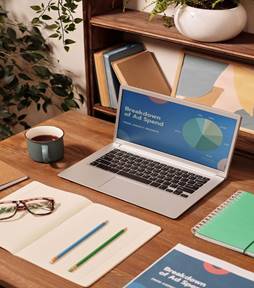 On the other hand, marketing is defined by the American Marketing Association (AMA) as "the activity, set of institutions, and processes for creating, communicating, delivering, and exchanging offerings that have value for customers, clients, partners, and society at large." As such, the goal of marketing is to build awareness of and to promote and sell a business's product(s) and/or service(s) through:
Advertising
Content marketing
Search engine marketing
Social media marketing
Targeted marketing campaigns
Conference and trade shows
Where PR and Marketing Intersect
Although PR may focus on your business's overall brand while marketing is more focused on promoting and selling your products/services, the two are inextricably linked. For example, a consumer or business would be more likely to purchase products from a well-known, trusted brand than one they've never heard of. Similarly, stories about your business are more likely to be picked up in the media if your products and services are popular. To that end, businesses tend to have much more success overall when their PR and marketing are aligned, and one complements the other.
How PR Works in Marketing
Now that you better understand in general how marketing and PR differ and where they intersect to help your business succeed, let's get more specific. Here are five roles of public relations in marketing.
Building awareness – Your potential customers can't buy your products or services unless they know about them, right? That's why driving brand awareness is so important. Cultivating and maintaining media contacts is the key to ensuring your message is shared in the right places at the right time, and PR is your best means to do this.
Boosting credibility – Consumers are much more skeptical about brands and the products and services they sell today. They want to have confidence in what they purchase, and PR can help boost your credibility (and, in turn, their trust) in a way that no advertising can through earned media (not paid), such as stories or mentions about your brand in credible publications and/or by trusted influencers.
Enhancing relationships – Another role of public relations in marketing is to keep your brand relevant and top-of-mind with your audience(s). PR isn't just about sharing business news; it's a means by which you connect your brand to narratives that are relevant to what's going on in your industry, with your audiences, and in the world.
Amplifying your message – Your business likely doesn't have an unlimited marketing budget, and advertising is costly. As such, PR can help increase the frequency in which you get your message out and, in many cases, to an even wider audience than you could through marketing alone. What's more, PR can improve your online presence as well. For example, brand mentions and/or backlinks from credible media sources or influencers as a result of your PR efforts can help you rank higher for specific keywords in Google.
Managing crises – An unfortunate reality for businesses is that crises can and will happen. Whether it's a problem with your product/service, an issue in the industry, or some unforeseen event, marketing will not be able to help you manage it. Any paid response will likely do more damage as it will be seen as disingenuous. On the other hand, through PR, you can quickly share information, address the impact on your customers, and detail how you're remedying the issue(s) through unbiased media sources. You can also use PR proactively in crisis management by working to identify potential vulnerabilities for your business and creating a strategy ready to address them should the need arise.
If you're ready to start enhancing the role of public relations in your marketing, the easiest way is often through a brand audit with a PR Firm. They can help answer your questions, develop a plan for your specific needs, and work as your partner to help your business succeed.