Why do we see more and more church altars decorated with LED walls in recent times?  The main reason is that these panels offer many more possibilities than previous technologies such as projectors, which have become almost entirely obsolete. Among other reasons, they required "limited lighting" to provide a good display.
Instead, LED screen panels for churches, among other things, offer:

Excellent viewing in all conditions and from all angles.

Optimal picture and sound quality

Economy

Versatility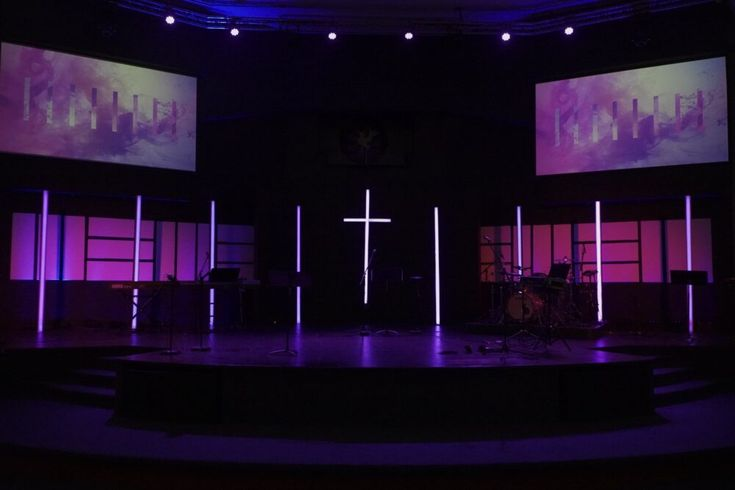 Advantages of LED technology in House of worship
As we pointed out before, LED technology represents many advantages for churches and that is why they are the chosen ones. What are some of these multiple advantages?

No matter how you look at it, video walls for churches provide excellent image and display quality.

Images can be combined with sound and text to create messages, which can be constantly updated with multiple resources.

They are very bright and clear without the need to reduce ambient light.

People with mobility, hearing, or visual impairments can enjoy and actively participate. 

They are very versatile so they can be used both indoors and outdoors, with different models and customized shapes.

Maintenance and cleaning are extremely easy and economical.

They are resistant to all weather conditions and uses. 

They are environmentally friendly, due to the enormous energy savings they represent, calculated at approximately 40%. 

The LED wall for house of worship avoids having to design the altar with traditional accessories and decorations every day of service.

They have a very simple-to-connect-and-use system that allows them to transmit beautiful background graphics. 

They have great durability, compared to other types of technology. 

They can perfectly accompany the presentation of bands and live shows.

For all this and more, they are an ideal attraction for the faithful; especially for the younger ones. 
The BIG LED walls and Screens for sanctuaries are very ductile, they can be used in multiple opportunities due to their great capacity for updating and adaptation.
Other benefits that churches obtain with their use are:

Strong visual impact: they are an excellent tool to establish communication between places of worship and the faithful. They can be used to transmit song lyrics, make announcements and give sermon topics in advance. 

Great connection: it increases the connection between churches and their followers, creating a closer and more active bond. 

Popularity: the use of the church video wall is becoming more and more widespread as a novel way of transmitting sermons and establishing communication with the faithful. 

Illumination: they add beauty, art, and luminosity to churches, creating visual effects through their light-emitting function.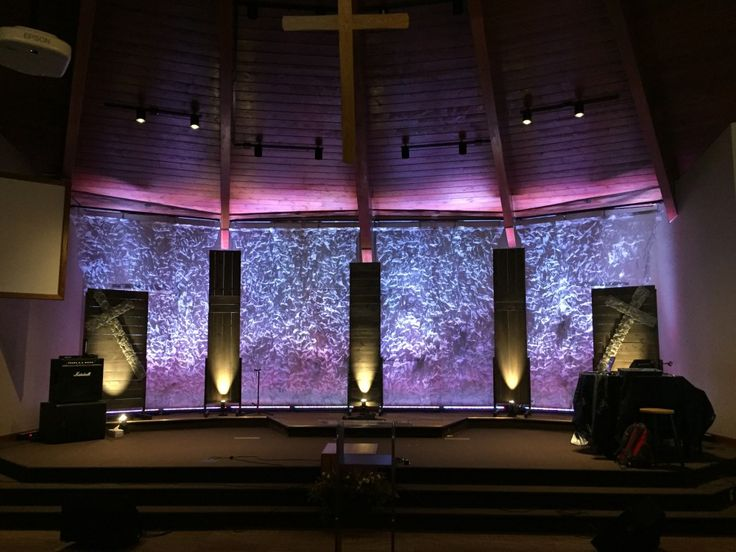 Learn more about LED displays for Holy Places
Another of the great advantages offered by the large LED screen for churches is the possibility of adapting to all types of space, whether indoors or outdoors. Also the option of being installed, by means of different supports, in different places.
Variety of resolutions: in the market, there is a wide variety of resolutions for every need of space and distance from the public.

 

Flying method: through the installation of structural support on the ceiling and an elevated truss system, LED wall panels can be literally "hung".

Wall mounting: there are panels that can be drilled and mounted directly on the wall, achieving an aesthetic, clean, and easy-to-maintain appearance.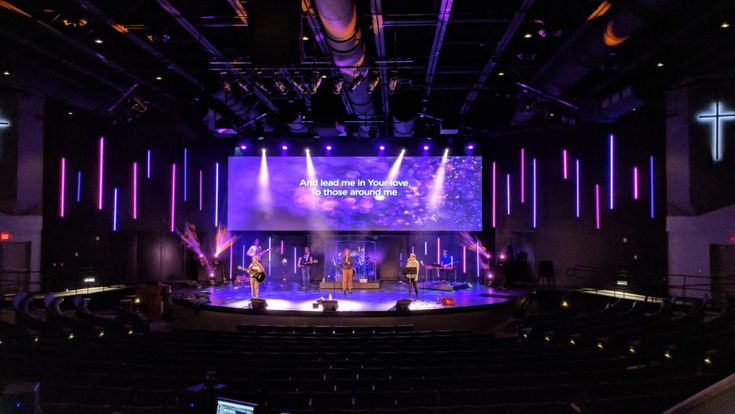 Features of the LED panel that enhance religious services
But perhaps the most important and noteworthy benefit of LED technology is the connection it strengthens among the parishioners, perfectly blending the emotions and stimuli they generate with religious devotion. 
This, in turn, generates a deeper commitment in young people to the activities that involve the use of the church video wall.  
In addition, they also provide a service to the community by making it possible to advertise for businesses in or near the area. 
In all this, creativity has a preponderant place and is part of the construction of an identity of its own for the church. 
For this reason, and evaluating the investment/profitability ratio, more and more churches, and their pastors choose LED screen panels as a means of communication with their faithful. 
On the other hand, in recent times, the cost of screens has had a considerable decrease. It is estimated that they are currently only around 15 to 20% more than common projectors. 
Likewise, maintenance and repair costs are much lower, while the average useful life is significantly longer. 
For all these reasons, as well as being beneficial, adopting LED technology for churches is a good way to save money.