Nobody is surprised by the building industry's intense competition. Additionally, it becomes more challenging to stand out and build brand recognition with more competitors.
If you want to succeed, there are specific tasks you must carry out if you own a construction-related business. Every business needs to use digital marketing, but many industries have unique approaches that are most effective for business owners.
So, how can your construction company effectively sell itself online?
The quick answer is investing time and money into making your internet presence meaningful. Here are five ideas to help you begin going in the correct direction.
Make a Market Analysis.
A market analysis is one of the best ways to ensure your advertising money is being used effectively. You need to understand the solutions in the market and what people are looking for in the construction sector. Examine the messages left in building communities by people looking for contractors, their requests, and how you can satisfy them.
You can consider the search terms customers use to find building projectors or comparable services. To determine how many people in your area are searching for particular words, check Google Trends.
Decide your Target Market
You must choose the customer you want to concentrate your efforts on after investing time and money in enhancing your web presence. Past customers, interested potential customers, and other types of consumers you hope to attract with your digital construction marketing efforts should all be included in your target audience.
It will be simpler to design your social media and webpage accounts for the perfect clients you'd like to know of your services.
Create Local Service Advertising on Google
While it is unquestionably advisable to run your usual Search On google and Display ads, you should use Google's local services advertisements for construction marketing.
Why? This is because this particular ad was created for the construction sector.  When you set up these advertisements correctly, and a user searches for "construction firm near me," your service ad with the "Google Guaranteed Badge" and a direct connection to your contact number will show up.
Create an Efficient Website
A website serves as your virtual address, a digital business card, and a portal for customers who want to learn more about you and your company. A highly functional and educational website will meet the needs of its visitors by providing them with details about the company's owner, the services you provide, and the opportunity to get in touch with you whenever it's most convenient for them.
Regarding a business website, the user experience is crucial. Therefore, you must ensure that it is incredibly appealing, captivating, and conversion-friendly. To get the most outstanding results, you should work with a trustworthy, knowledgeable, and experienced construction internet marketing business that has experience developing websites for the building industry.
Maximize the Use of Social Media
Anyone may use social media marketing, even those with little to no knowledge of digital marketing. And unless you pay to promote, using it is free. Paying for social media advertisements might increase your exposure to your target market.
Your social media profiles can support Search Engine Optimization (SEO). They also communicate with your target audience, showcase your work through project photographs and share possible blog content. Utilizing apps like Instagram, WhatsApp, Linkedin, and Facebook will help you draw in new customers and direct them to your website or direct messaging.
Showcase Your Staff
Construction marketing has a history of being difficult, not just because of the fierce rivalry in the industry but also because you have to overcome a general mistrust among potential clients.
Many people have experienced atrocities at the claws of your less competent competitors in the building industry. Unfortunately, these unpleasant encounters raise the trust barriers companies like yours in the construction industry must overcome to get customers.
Your leads might feel like they know your company better than ever if you integrate your staff into your paid ads, digital marketing, webpage, and any social media outlet like Instagram or Facebook.
Now there is a face, or numerous faces, associated with your organization. You are now more than just a brand name or logo; you are a real business run by people.
It's an easy method for differentiating yourself from competitors, gaining people's trust, and raising the general efficiency of your marketing strategies.
Maximize Video Marketing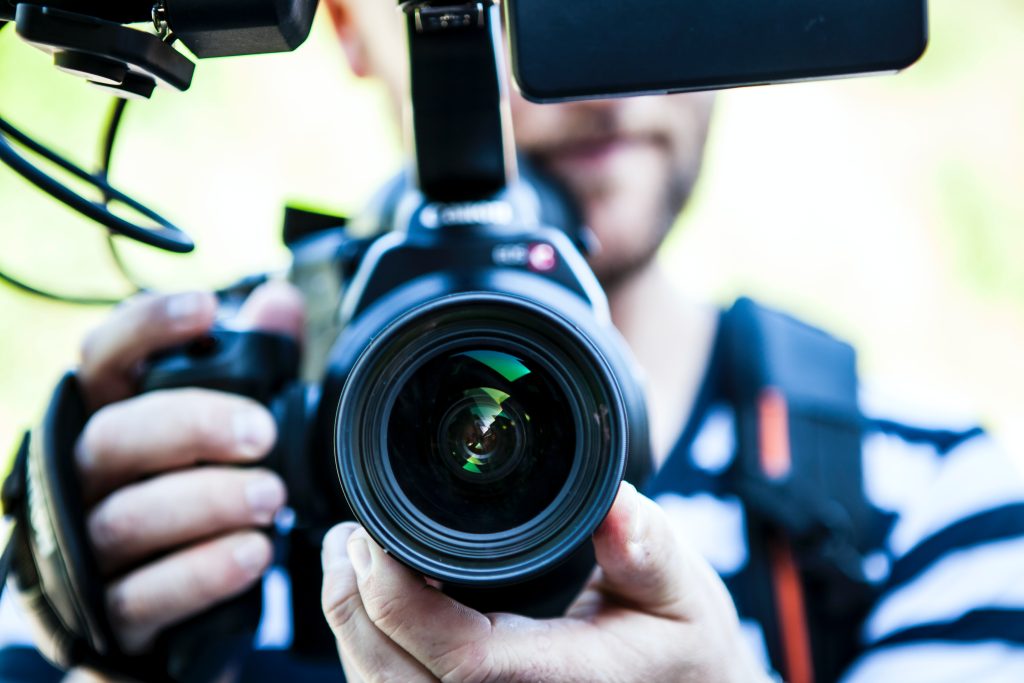 The use of web videos to market your business is known as video marketing. You can use video to attract new clients and keep current ones interested in your industry.
Adding video as an add-on to your existing digital marketing methods is the ideal approach to use for marketing. Video can be used, for instance, to introduce brand-new goods and services.
Videos can also be used to promote sales and events. You can use video to share company news, such as new hiring, branch openings, and other developments. By expressing your narrative and fostering a relationship of trust with your audience, a video may help you develop your brand.
Make the Best Use of Online Reviews
Consumers read reviews before making judgments, even if it's simply for a local plumber. Favorable evaluations will help your construction company draw in more leads and earn the trust of potential clients.
To demonstrate your dedication to customer service, respond to unfavorable evaluations, and provide answers to problems.
The best strategy to increase the number of favorable reviews is to request that happy customers post them online.
Hold Regional Gatherings and Webinars
Direct communication with clients is a fantastic additional method of reaching them. You may gain immediate feedback on what your target market wants from their facilities and the corporations that construct them by holding neighborhood events.
You can also organize webinars, which offer comparable advantages without having to travel or make accommodations for attendees in an actual location.
Improving your Online Construction Marketing 
Being relevant to your clients and adjusting to the constantly shifting demands of the construction sector are essential components of online marketing for construction businesses.
It necessitates ongoing innovation in both strategy and technology. To succeed, you must keep abreast of the most recent digital marketing tactics and tools. Additionally, it would be best if you remained dedicated to incorporating these solutions into your digital marketing plan.