The use of solar energy is playing a crucial role in transforming our energy environment as the globe rushes towards a sustainable future. Although many people think of solar panels as being on rooftops, ground-mounted solar mounting solutions are quietly revolutionizing the way we use solar energy.
Among the leading companies in the sector, Mibet ground PV solutions are dominating thanks to a slew of advantages that are revolutionizing the solar energy market. Utility-scale solar power plants have long been associated with ground-mounted solar PV systems.
Their wide range of applications, however, makes them the best option for customers who have constrained roof area but high energy needs. The world of ground solar mounting systems is examined with special attention given to Mibet's contributions to this green revolution.
The Advantages of Solar Panels Mounted to the Ground
Compared to their roof-mounted counterparts, ground-mounted solar panels provide several benefits:
Multipurpose Installation
The installation of ground-mounted solar panels is possible wherever there is enough sunlight and open space. This adaptability is a game-changer for sites with limited space or roofs of varying shapes.
Fewer Limitations
Due to the difficulties of rooftop installations, roof-mounted PV system frequently face extra safety and regulatory restrictions. On the other hand, ground-mounted systems provide a simpler and easier setup.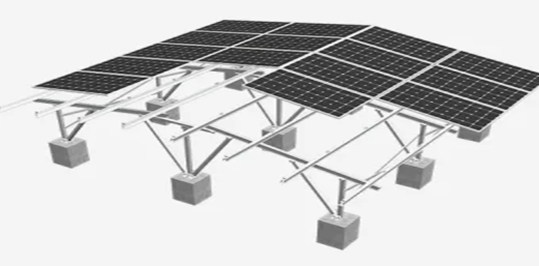 Ample Space
Because they have more room, ground-mounted systems can accommodate larger installations. This is particularly advantageous for consumers wishing to produce large volumes of solar energy.
Enhanced Efficiency
Increased airflow beneath ground-mounted panels, which helps maintain lower panel temperatures and maximize energy production, makes them more efficient.
Various options Available
For ground-mounted PV projects, Mibet is at the forefront of offering complete EPC (Engineering, Procurement, and Construction) solutions. The variety of solutions they provide demonstrates their dedication to excellence:
Ground Solar Racking SPGT4
This system, which is ideal for medium- to large-scale solar PV projects, has a clever design that maximizes effectiveness.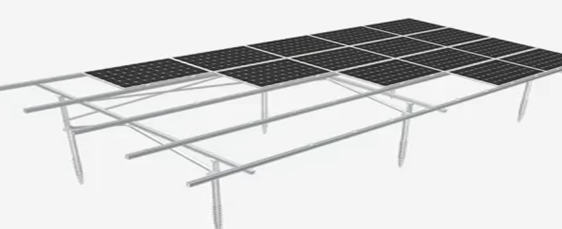 Ground Solar Racking TCGT4
This system is well-pre-installed for simplicity of use and is appropriate for medium- to large-scale projects.
Ground Solar Panel Waterproof Mounting System
The parts of this system were created for large-scale and utility-scale solar PV power facilities and are made to resist the most extreme weather conditions.
Agricultural Farmland Solar Mounting System
This system is designed specifically for solar power generation projects on farms, maximizing advantages and optimizing land utilization.
Solar Ground Mounting System for Slope (Hillside)
This system is made to endure heavy wind and snow loads and is perfect for projects on sloped concrete roofs or uneven terrain.
Fishery-Solar Hybrid Power Station System
This system smoothly blends photovoltaic power generation with fisheries to provide a highly pre-assembled solution for fish ponds.
The simple installation of Mibet's ground solar mounting systems, which is supported by a 10-year warranty on the quality of the product, is one of their distinguishing qualities. They are made to work with all commercially available solar panels and have high wind and snow loads to ensure longevity even in the most extreme weather.
They are aware that every solar project is different and call for customized solutions that consider the surrounding area, solar project orientation, and location-based electrical design.