Mobile apps are a growing industry with significant competition. More and more processes from different areas of life are being transferred to smartphones. The niches in which the applications run are varied. These are games, health, office programs, e-commerce, etc. The leading mobile application stores App Store and Google Play offer a huge amount of software that solves the problems of users. There is still room for innovation in the market.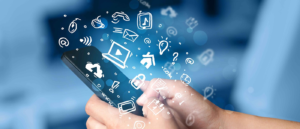 Benefits of mobile apps
Apps can generate regular profits for several years if they meet the needs of the target audience and are launched on time. Moreover, running a business based on a mobile application does not require a lot of time. The main work is related to updating applications for new versions of iOS and Android and adding new functions. Most people spend a lot of time with their smartphones and this provides additional marketing opportunities for mobile app owners. For example, you can place an advertisement on the social networks, when clicking on which the user immediately goes to the store and can install the mobile application on his smartphone.
Disadvantages of mobile apps
The main difficulty when launching enterprise app development from scratch is the development cost. It can reach hundreds of thousands of dollars. The costs for professional developers, programmers, designers and product managers are very high. Saving on specialists can be even more expensive in the end. To create a highly demanded and profitable application, you need to have high product competence and marketing skills. The market for mobile applications is very competitive. Often, users download a mobile application, but do not open it more than once. A poorly designed, non-functional user interface can lead to abandonment of the application. Therefore, in order to achieve success in this business model, you need to offer high-quality products and develop a marketing strategy.
Despite the high costs of launching a mobile application, with a thorough analysis of the market, this business model is able to recoup the start-up capital several times. If you are in doubt about the valuation of a business, leave a request for a free assessment on the website itbb.ru.
What the buyer should know
When evaluating a mobile application, what matters is what place in the App Store and Google Play ranking for key queries. Also it's the number of downloads and user loyalty to the product. On average, only 10% of users retain the application within 90 days after installation. You shouldn't buy a ready-made mobile application immediately after launch. The owner's advertising costs are higher during this period, so it is difficult to objectively assess the monthly costs. In addition, app downloads can skyrocket as a result of pre-launch marketing campaigns. It is better to assess the feasibility of purchasing a mobile application at least several months after its launch by analyzing the average indicators. Such businesses can be found in the IT Business Broker catalog.
Who will be interested in buying a mobile application
Buying an app is perfect for someone who is involved in development and is familiar with the programming languages ​​used for mobile applications, such as Ruby-on-Rails. This makes it easier to effectively manage the development team. A mobile app doesn't have to be a standalone business. For example, it can effectively complement an ecommerce business by becoming a new sales channel. Many users place orders in online stores through mobile applications.
Things to Remember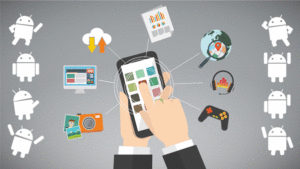 Diceus enterprise software development company offers great solutions. The main metrics for the effectiveness of mobile applications are the ranking of App Store and Google Play stores by key queries and the number of downloads. It is also worth assessing the audience's loyalty to the mobile application, or otherwise the indicator of user retention. To do this, analyze the average number of active users per day – DAU (daily active users) and MAU (monthly active users). That is, the number of users who launched the application at least once a month. This will give an idea of ​​how often they use. If a high percentage of users delete an application within a short time after downloading, this may indicate problems with its functionality and interface. An important metric for owners of mobile applications is the amount of money that a person spends for the entire time of using the program or for a selected period of time. This metric is called Average Revenue Per User (ARPU) and is calculated as the total revenue from the app divided by the number of downloads.