It is time to explore location-based marketing if you genuinely want to meet your clients where they are. This advertising method entails delivering advertisements to clients' mobile phones when they reach a specific geographic region. Location-based marketing outperforms generic banner advertisements by a factor of 20. The data supports this. Mobile advertising increases open rates, redemption rates, and purchases dramatically.
In a May 2019 poll of marketers, 89 per cent stated LBM enhanced their company's sales. The majority of location-based marketing strategies make use of geofencing or beaconing technologies. Do you know how to pick amongst them? You are not required to. Combining the two is frequently the most effective approach to increase sales, BLE technology and optimise ROI.
To employ geofencing technology, marketers must create an app and urge customers to download it, after which the user may choose whether or not to receive notifications. Because geofencing spans a greater region, it is best suited for outdoor use and less efficient than beacons in pinpointing a person's specific location. It enables advertisers to engage smartphone users with messaging as they enter or traverse a particular geographic area, such as a shopping mall, retail store, stadium, or convention centre.
What is Geofencing?
Assume you are driving by the mall, and your favourite sports goods store's app sends you a reminder about the hiking boots on your wishlist. That is geofencing in action. Geofencing is a location-based service that sends messages to smartphone users who enter a predetermined geographic region. When your consumers approach a shopping mall, for example, you may send them discounts and deal notifications. The geofencing service will instantly activate your app and deliver a relevant ad or message, typically with an interactive map displaying how to go to the shop.
What exactly is beaconing?
Beaconing continues where geofencing ends. Instead of GPS, it uses short-range Bluetooth technology to monitor and communicate with clients once they enter a retail establishment. Beaconing operates indoors and provides a considerably more accurate position than GPS. Small, low-cost beacons may be mounted on walls and ceilings in the same way as Wi-Fi antennas can. Then, utilise them to deliver customer promotions depending on their retail locations. Because the data is so particular, you may send customised offers for the goods directly to the client.
Geofencing vs becoming
Both strategies can assist businesses in receiving real-time feedback on why people are visiting a site and how they enjoyed their visit. Were they able to find what they were looking for? Did they require assistance? Why did they go without buying anything? Geofencing, on the other hand, allows versatility that beaconing cannot because it is all done digitally. Geofences do not require any hardware, whereas beacons must. In 2018, Burger King programmed their app to offer its Whopper burger for 99 pence if users downloaded and opened it within 600 feet of a McDonald's. The geofence was triggered when the app was downloaded in real-world regions near McDonald's locations.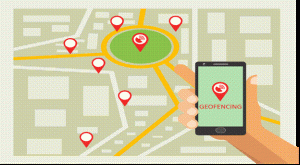 Because beacons are actual devices, this campaign would not have worked with beacons because Burger King has no control over its competitors' physical locations. The options for geofencing are unlimited, but beacons are confined to actual areas that you have access to. However, using beacons, it is possible to go more detailed, to the point of pinpointing where someone was directly within a store, as well as uncovering even more extensive operational data on how the consumer travelled throughout the store.
This slight distinction results in a significant divide in how colleges may utilize these tools. Consider the following scenario: a prominent institution hosts several famous alums at a home football game as part of a significant contribution campaign triggering context-dependent on-screen messages.
Similarities of geofencing and beacons
Beacons and geofencing serve the same goal in that they both provide push notifications to a specified set of people. The concept of Beacons evolved from geofencing technology, but their operation is distinct. Beacons are more precise, although they have a limited range. However, Geofencing and Beacons can be utilised as marketing tools by the same retailer simultaneously.
Geofences and beacons both attempt to do the same thing. They both influence a user's location-based marketing to a specific location. These two technologies are complementary rather than competing. So, how do you know whether your app should employ geofences, beacons, or both? Geofences are helpful when you wish to engage with a user inside a geographical region of no more than 50 meters ("macro-location"). Beacons should be used instead when more acceptable precision down to millimetres ("micro-location") is required. Depending on the application, combining both may yield the most outstanding results. Each technology's essential properties are listed below.
Conclusion
In this article, we have learned how geofencing technology can be used in today's daily activities.