Unlocking Digital Domination: Demystifying the Role of an SEO Manager. Ready to meet the architect behind your website's triumphant ascent through search engine ranks? Dive into the world of SEO management, where strategy, analytics, and innovation collide to shape online success. Let's peel back the curtain on what it truly means to be an SEO manager in this era of digital prominence!
Search engine optimization (SEO) managers lead the development and implementation of SEO strategies to expand the online presence of organizations. They handle content planning, social media engagement, pay-per-click (PPC) marketing, web analytics, and keyword strategy. In the dynamic realm of digital marketing, where online visibility can make or break a business, the role of an SEO manager stands as a crucial pillar of success. Behind the scenes of captivating websites and top-ranking search results, an SEO manager from Licreative Technologies orchestrates a symphony of strategy, analysis, and optimization. Let's dive into the multifaceted role of an SEO manager, exploring the intricacies that define their journey towards digital dominance.
Strategist Extraordinaire
At the core of an SEO manager's role lies strategic prowess. They are the architects of a comprehensive SEO strategy that aligns with the brand's goals and navigates the ever-changing landscape of search engine algorithms. Through meticulous keyword research, competitor analysis, and trend identification, they chart the course that guides the brand towards higher visibility and engagement.
What Skills Does A Seo Manager Need?
Seo Manager Soft Skills
Strong written and verbal communication skills.
Strategic and analytical thinking.
Managing time to meet deadlines.
Prioritizing tasks for successful SEO strategy.
Curious and eager to learn.
Open to new strategies and practices.
Collaboration among team members and across departments.
In the ever-evolving landscape of digital marketing, where online visibility is the currency of success, the role of an SEO manager shines as a beacon of strategy and innovation. To navigate this complex terrain, an SEO manager needs to wield a versatile toolkit of skills that blend technical finesse, analytical acumen, and creative prowess. Let's delve into the key skills that form the foundation of a proficient SEO manager's expertise.
1. Strategic Vision: Plotting The Seo Course
At the heart of an SEO manager's skill set lies the ability to craft a comprehensive strategy. They must be adept at analyzing market trends, identifying competitive landscapes, and translating business objectives into a roadmap for improved online visibility. This strategic acumen ensures that every action is purpose-driven and aligned with the brand's overarching goals.
2. Keyword Wizardry: Understanding User Intent
Keywords are the threads that weave the fabric of SEO success. An SEO manager must possess the knack for understanding user intent and selecting keywords that resonate with the target audience. This involves thorough keyword research, tracking trends, and adapting strategies based on the evolving search landscape.
What Kind Of Job Is Seo?
As an SEO specialist you'll identify strategies, techniques and tactics to increase the number of visitors to a website and obtain a high-ranking placement in the results page of search engines. By generating more leads for the business you'll open up new opportunities for driving growth and profit.  In the modern digital age, where the virtual landscape is a bustling marketplace of information, search engine optimization (SEO) emerges as a pivotal force that shapes online visibility and success. But what kind of job is SEO? Beyond being a technical jargon, SEO is a multifaceted and dynamic career that wields a significant impact on businesses, brands, and their digital footprints. Let's peel back the layers to understand the essence of SEO as a profession and the diverse roles it encompasses.
The Architect Of Online Presence
At its core, an SEO professional is like an architect, meticulously crafting a virtual blueprint that guides websites toward higher rankings and increased visibility. SEO involves strategies and techniques that align a brand's online presence with the algorithms and guidelines of search engines, resulting in improved search engine results pages (SERPs) rankings.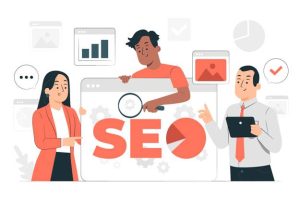 What Are Seo Beginners?
SEO stands for search engine optimization, the process by which marketers attempt to get more visibility for their website in search engine results pages on Google, Bing, Yahoo, DuckDuckGo, and other search engines. In the realm of digital marketing, where search engines wield the power to propel businesses to new heights, SEO beginners emerge as the curious pioneers of online visibility. But who are these SEO beginners, and what journey awaits them in the labyrinth of search engine optimization? Let's embark on a journey to understand the realm of SEO beginners – the passionate explorers who are venturing into the dynamic world of SEO with enthusiasm and a thirst for knowledge.
Defining the SEO Novice
SEO beginners are individuals who are just starting their journey in the expansive landscape of search engine optimization. They come from diverse backgrounds – from tech enthusiasts and marketers to content creators and business owners. What unites them is the recognition of SEO's pivotal role in establishing a strong digital presence.
What Is An Seo Manager Responsible For?
In the fast-paced landscape of digital marketing, where online visibility is the heartbeat of business success, the role of an SEO manager emerges as a navigator, guiding brands toward the shores of search engine triumph. But what exactly is an SEO manager responsible for? Beyond the job title, they shoulder a spectrum of critical responsibilities that collectively orchestrate a brand's journey toward digital prominence. Let's delve into the multifaceted roles and responsibilities that define an SEO manager's domain.
1. Crafting and Executing SEO Strategies
At the epicenter of an SEO manager's responsibilities lies the art of strategy. They design and execute comprehensive SEO strategies that serve as roadmaps for enhancing a brand's online presence. From identifying target keywords and optimizing content to strategizing link-building efforts, they synchronize each tactic to achieve a cohesive and impactful strategy.
2. Keyword Research and Analysis
Keywords are the compass guiding users through the digital maze. An SEO manager is entrusted with conducting exhaustive keyword research to identify terms that align with the brand's offerings and resonate with user intent. They analyze keyword competitiveness and search volume, ensuring that every piece of content and optimization effort is anchored in strategic keyword choices.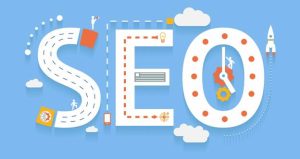 How Does An Seo Manager Ensure A Website's Success?
In the bustling digital landscape where websites jostle for attention and rankings, an SEO manager emerges as the captain steering the vessel toward the shores of triumph. But how does an SEO manager ensure a website's success in this vast sea of online content? Behind the scenes, a symphony of strategies, data analysis, content optimization, and technical finesse harmonize to cultivate a winning digital presence. Let's delve into the meticulous orchestration that defines how an SEO manager charts the course to victory.
1. Crafting Data-Driven Strategies
At the heart of an SEO manager's endeavor lies the craft of strategy. They are the architects who design data-driven blueprints to elevate a website's visibility. By analyzing market trends, understanding user behavior, and deciphering
competitors' tactics, they formulate strategies that align with the brand's objectives, ensuring every move serves a purpose.
2. Unveiling User Intent Through Keywords
Keywords are the keys to unlocking the door to a website's success. An SEO manager delves deep into keyword research, identifying the words and phrases users input to seek answers. By understanding user intent, they handpick keywords that not only mirror what users are searching for but also have the potential to drive traffic and conversions.
What Is The Role Of A Seo Manager In Content Creation?
In the digital arena, where content reigns supreme and search engine visibility is paramount, the role of an SEO manager extends far beyond data and analytics. This pivotal role intertwines the art of content creation with the science of search engine optimization, crafting a symphony where creativity and strategy dance in unison. But what exactly is the role of an SEO manager in content creation? Let's delve into this dynamic relationship, where expertise meets imagination to create content that resonates and ranks.
1. Unveiling the Power of Keywords
Keywords are the threads that weave the tapestry of content and SEO together. An SEO manager's role begins with meticulous keyword research – identifying terms that reflect user intent and align with the brand's focus. These keywords serve as guiding stars, informing the content's direction and ensuring it addresses what users are actively searching for.
2. Guiding Content Strategy
A successful content strategy is a roadmap to user engagement and search engine prominence. An SEO manager collaborates closely with content creators to formulate a strategy that strikes a balance between user interests and SEO objectives. They infuse keyword insights into content themes, ensuring that each piece not only educates but also resonates with the target audience.
How does an SEO manager stay updated in the ever-changing SEO Landscape?
In the realm of digital marketing, where search engines reign supreme and algorithms constantly evolve, an SEO manager stands as both an artist and a scientist, painting success through a canvas of data and strategy. But how does an SEO manager stay ahead in a landscape that's as dynamic as a shifting tide? The answer lies in their ability to adapt, learn, and keep pace with the ever-changing SEO landscape. Let's unravel the methods by which an SEO manager remains a master in this dynamic arena.
1. Embracing Continuous Learning
An SEO manager's journey is marked by an insatiable thirst for knowledge. They devour industry blogs, attend webinars, and immerse themselves in online courses to glean insights into the latest trends and updates. The ever-evolving nature of SEO demands that they dedicate time to learning, ensuring they remain well-versed in the latest techniques and best practices.
2. Engaging with Industry Thought Leaders
In the digital age, learning extends beyond textbooks. An SEO manager follows and engages with industry thought leaders, whether through social media, forums, or podcasts. These luminaries often share cutting-edge insights and perspectives that can reshape an SEO manager's approach to strategies and tactics.
Conclusion
In the captivating realm of digital conquest, the SEO manager emerges as the unsung hero, wielding a toolkit of strategy, data mastery, and creative finesse. With an eye toward visibility and a heart tuned to innovation, they orchestrate websites' rise from obscurity to prominence. A blend of artist and scientist, the SEO manager bridges the worlds of content creation and technical prowess, crafting a symphony that resonates with search engines and users alike.
Frequently Asked Questions (FAQ)
Q1: How does an SEO manager stay updated with industry changes?
An SEO manager stays updated by engaging with thought leaders, attending conferences, monitoring algorithm updates, and continuously learning through online resources.
Q2: Can I perform SEO without an SEO manager?
While it's possible to perform basic SEO tasks, an experienced SEO manager brings expertise, data-driven strategies, and in-depth knowledge to optimize a website effectively for better results.
Q3: What industries benefit from hiring an SEO manager?
Virtually all industries benefit from hiring an SEO manager, as online visibility is crucial for businesses of all types, including e-commerce, service providers, content creators, and more.
Q4: How do I become an SEO manager?
To become an SEO manager, you need a solid understanding of SEO principles, hands-on experience in optimizing websites, and a mix of technical, analytical, and creative skills. Continuous learning and staying updated with industry trends are essential.
Q5: What metrics does an SEO manager monitor?
An SEO manager monitors metrics such as website traffic, bounce rate, click-through rate, conversion rate, keyword rankings, and backlink quality to assess the effectiveness of their strategies.