Online gambling is a booming industry in the United States, with many states legalizing and regulating various forms of online gaming, such as casino games, poker, sports betting, and fantasy sports. However, the legal landscape of online gambling is complex and dynamic, with different laws and regulations varying by state and type of game.
The Reasons for Regulating Online Gambling
One of the main reasons states regulate online gambling is to generate revenue for public services and programs. Online gambling can be a lucrative source of income for states that can tax the operators and players based on their gross gaming revenue or adjusted gross revenue.
According to the Statistica, online gambling generated US$19,140.00m in revenue for states in 2023. States can use this revenue to fund various initiatives, such as education, health care, infrastructure, environmental protection, and problem gambling prevention and treatment.
Online gambling can stimulate the growth of the gaming industry and related sectors, such as technology, tourism, entertainment, and media. Online gambling can also create direct and indirect employment for thousands of people in various roles, such as software developers, customer service representatives, marketing specialists, security experts, and regulators. Pennsylvania, New York, and Nevada are the best examples of making the most of online gambling, as only Nevada has generated approximately 1.15 billion U.S. dollars in 2022.
The Challenges of Regulating Online Gambling
Despite the potential benefits of regulating online gambling, states face several challenges and obstacles. One of the major challenges is the lack of a uniform federal framework for online gambling regulation in the US.
Unlike other countries that have adopted a national approach to online gambling regulation, such as the United Kingdom or Canada, the US has left the matter largely to the discretion of each state. Each state has different laws and regulations regarding online gambling, creating a patchwork of legal regimes that can be confusing and inconsistent for operators and players.
A challenge states face is the competition and conflict with other jurisdictions with different or opposing views on online gambling regulation. For example, some states may have legalized online gambling within their borders but may face opposition from neighboring states that have banned or restricted it.
This can create cross-border issues, such as illegal or unauthorized access to online gambling sites by residents of other states. Moreover, some states may have to contend with the interests and influence of tribal gaming entities with exclusive rights to operate certain forms of gambling on their lands under federal law.
Online gambling poses unique challenges for law enforcement and regulatory agencies dealing with a fast-paced, dynamic, and global industry that operates largely online. Online gambling operators may use various tactics to evade detection or prosecution, such as offshore incorporation, proxy servers, encryption technology, or cryptocurrency transactions.
Furthermore, online gambling regulators may lack the resources, expertise, or authority to adequately monitor and audit online gambling activities.
The Case of Pennsylvania Online Gambling Regulation
Pennsylvania is one of the US leading states in online gambling regulation. Pennsylvania legalized online gambling in 2017 as part of a comprehensive gaming expansion bill that authorized sports betting, mini-casinos, video gaming terminals, and lottery games.
Pennsylvania launched its first online casino sites in July 2019, its first online sports betting sites in May 2019, and its first online poker site in November 2019. Pennsylvania has become one of the US's largest and most successful online gambling markets, generating $515 million in revenue in March 2023.
Pennsylvania regulates online casinos through the Pennsylvania Gaming Control Board (PGCB), which is responsible for issuing licenses, setting rules, conducting audits, and enforcing compliance. Pennsylvania has three online gambling licenses: interactive gaming (iGaming) licenses for online casino games, interactive sports wagering licenses for online sports betting, and interactive peer-to-peer gaming licenses for online poker. Each license costs $4 million, or $10 million for a bundle of all three.
Pennsylvania allows each land-based casino or racetrack to partner with up to three online gambling operators, or skins, under their license. However, each skin must display the name or logo of the land-based licensee prominently on their website or app. Pennsylvania also requires each online gambling operator to use geolocation technology to verify that their customers are physically located within the state boundaries.
How States are Regulating Online Gambling in the US
The approaches vary significantly from one state to another. Some states, like New Jersey, Pennsylvania, and Michigan, have established comprehensive regulatory frameworks that allow various forms of online gambling, including poker, casino games, and sports betting. These states have implemented stringent licensing requirements, player protection measures, and mechanisms to ensure game integrity.
Others have limited online gambling to specific forms, such as sports betting or lottery sales. Utah and Hawaii are the states where online gambling is entirely prohibited. Moreover, Kentucky is the recent state to legalize online sports gambling.
Factors influencing each state's regulatory stance include historical attitudes toward gambling, the desire for new revenue sources, and competitive pressures from neighboring states. It's crucial to note that the landscape is dynamic, with legislative changes and court decisions continually reshaping the regulatory environment.
The Current Trends of Online Gambling Regulation in the US
The current trend of online gambling regulation in the US is the emergence of multi-state agreements or compacts that allow online gambling operators and players to share liquidity and access across state lines. For example, four states (Nevada, Delaware, New Jersey, and Michigan) have joined the Multi-State Internet Gaming Agreement (MSIGA) that allows them to pool their online poker players and revenues.
Similarly, six states (New Jersey, Pennsylvania, Michigan, West Virginia, Colorado, and Indiana) have joined the Multi-State Sports Betting Agreement (MSSBA) that allows them to share their online sports betting data and markets.
The trend in online gambling regulation in the US is toward integrating and converging online and offline gambling platforms. Many states that have legalized online gambling have partnered with existing land-based casinos or racetracks that act as licensees or hosts for online gambling operators.
This allows states to use their brick-and-mortar gaming establishments' existing infrastructure, expertise, and reputation while expanding their reach and offerings to online customers. Furthermore, many online gambling operators have developed hybrid or omnichannel products that combine online and offline features, such as live dealer games, mobile apps, loyalty programs, or kiosks.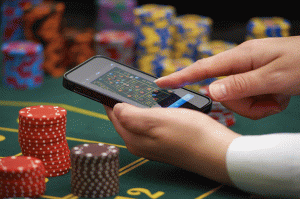 Summary
The regulation of online gambling in the United States serves a dual purpose: safeguarding consumers and generating revenue for public services.
Moreover, the substantial revenue generated from online gambling can be channeled into vital sectors like education, healthcare, and infrastructure. Despite challenges from the absence of a uniform federal framework and cross-border conflicts, states are forging ahead, with multi-state agreements and integration of online and offline platforms leading the way.