With the sudden outbreak of the COVID 19 pandemic, the world has been introduced to the definition of new normal. After a long period of strict lockdown, people are getting back to their work following all mandatory steps of social distancing. At times communication gets really hectic for the team, to solve the issues, engineers and developers of Poly have come up with an affordable solution, the Poly Calisto 5200. It is a conference call and meeting handling device; which can be connected with computers, multiple softphone devices, and smartphones either via USB or a 3.5mm jack.
While the world is suffering from a pandemic, and the disease spreads by touching, the Poly Calisto 5200 proves its usefulness by offering hands-free conference calls and meeting experiences.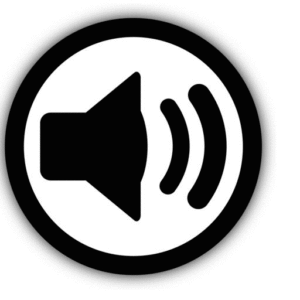 In the following, the top features of Poly Calisto 5200 are described to justify why it is regarded as the best choice for conference calls and meetings.
1.   Improved Connectivity:
The Poly Calisto 5200 can be connected with computers, softphones, and mobile phones via built-in USB and a 3.5mm jack. The cable length attached to the device with these two connectors is 24 inches each, which provides easy connectivity options. This dual-mode connectivity is hard to find in other similar category devices. Besides, wired connectivity is better and faster than many available wireless ones.
2.   Enhanced Compatibility:
The Poly Calisto 5200 is compatible with a large number of devices, including computers, via USB ports and mobile devices like tablets and mobile phones through its 3.5mm jack.
The built-in UC application andAvaya, Cisco, IBM, Microsoft, and more softphone support provides seamless compatibility in its class.
The device also supports a handful of crucial applications including, Plantronics Hub desktop application, Plantronics Manager Pro Asset Management and Adoption application, and Call Quality and Analytics application for detailed call reporting. All these make the device more useful in multiple ways.
3.   Onboard Controls and Voice Alerts:
Poly Calisto 5200 offers various necessary onboard controls, including the call receive, call ending, mute, volume up and down, along with an on-off system. The device is also facilitated with smart voice alert facilities, including the notifications of Battery status such as high, medium, and low, power on and off status, mute on and off, maximum and minimum voice levels.
These are extremely beneficial as it facilitates easy operations in real-time. Apart from that, it also supports dynamic muting and 16 operating languages for easy operations. On other similar category devices from different manufacturers, these features are quite hard to find.
4.   Long Battery Life:
Poly Calisto 5200 is powered by a single 1000 mAh lithium-polymer rechargeable non-removable battery. Which can facilitate regular voice conference or web conference calls and meetings for around 30 hours. Thus making it easy for users to carry on with their back to back meetings on a daily basis without any hindrance.
5.   Better Quality of Sound:
The 4 ohms impedance and extremely sensitive 81.5 dB SPL @1 m 1-watt speaker sensitivity offer exceptional quality sound. Apart from that, Poly Calisto 5200 delivers a 360° surround sound, which is highly beneficial for the small to medium range conference halls. The improved sound quality leaves this device miles ahead of its competitors.
6.   Progressive Microphone Technology:
Poly Calisto 5200 comes with a progressive microphone technology, ensuring a clear voice on both ends. All thanks to the latest digital MEMS Omni-directional microphone embedded within the particular product. It has a sensitivity level of 26 dBFS/Pa. The device also has PC wideband 6.8kHz full-duplex audio frequency response with active echo cancellation for sound enhancements. Furthermore, built-in Digital Signal Processing allows better natural language processing.Poly Calisto 5200's microphone's voice pickup capacity ranges between 3 feet or 1 meter and 10 feet or 3 meters.
7.   Portability:
Poly Calisto 5200 is highly portable equipment. Its compact and smart design facilitates comfortable mobility. It is just 31.1 x 108.6 mm in diameter and weighs just 214.5 g. Almost no other device in this category is as highly portable as this one.
Final Words:
In recent times, one can access multiple varieties in wireless group communication devices. But, very few of them are feature-rich as Poly Calisto 5200. This portable device is also offering various customizations and settings to facilitate optimum usage in an efficient manner. The active call merging is what makes it more useful within the range.
In the hardware section, Poly Calisto 5200 supports both USB-A and USB-C type configuration. In contrast, in the software section, the Hub software provides some added benefits such as call control, battery level checking, and volume customization.
As the governments in many countries and states are easing or even lifting the travel restrictions, the portability feature will come in handy for many people who travel a lot for their business or jobs.
The unmatched three-year-long warranty for repair or replacement gives peace of mind while using it for long hours and carrying it to work or during a tour.