Here in this article, We are going to discuss Parentpay login. First of all, We need to know What is ParentPay?
Let's dive in!
ParentPay is an online payment system that gives parents the freedom to make payments whenever and wherever they please – 24 hours a day, 7 days a week – knowing that its technology provides maximum internet security.

Each account is activated with its own username and password that you will be asked to change and protect securely. After your account has been set up, you can add children using our "add a child" process.
ParentPay
ParentPay is an easy, safe, and secure online payment system designed for parents to pay school meals, trips, music tuition fees, and more. In addition, ParentPay provides comprehensive reporting and financial management services for schools.
As your school transitions from cashless payments to ParentPay, an activation letter with username and password information will be sent home with you. Keep these handy when logging in for the first time (your email address serves as a username). Simply follow the on-screen instructions to activate your account.
If you have multiple children at school using ParentPay, you can add them all under the "Add a child" tab on your home page. Each ParentPay account allows up to six active children allowing payments for all your students in one transaction.
Logging into your account is easy and quick – simply follow the instructions in your activation letter to log in quickly and efficiently.
Guides to ParentPay Login
Parentpay is a secure online payment system designed for parents and pupils that makes purchasing meals, trips, activities, and school items simple and efficient. Parents can easily monitor their child's spending habits as well as avoid issues caused by carrying cash to school.
Parentpay has been used by schools all across the UK as well as Comic Relief to allow thousands of pupils safely donate funds via this method.
ParentPay is easy to access and uses advanced technology to securely process card transactions. All communication between ParentPay and your bank is encrypted (jumbled up so no one can read it), while neither ParentPay nor your school ever has access to your full card details. Our website also meets high internet standards.
Parents can log into their ParentPay accounts using the username and password provided in an activation letter from their child's school, using which they can view their child's account balance and make payments; or contact their school for more information regarding the service.
For online payments, you have multiple payment options at your disposal when paying online: you can either use a credit or debit card, bank transfer, or PayPoint machine – as well as opt to have your dinner money automatically replenished via their account if their balance drops too low. When setting this option up automatically from your bank, so they never miss a meal!
Step-By-Step Process to ParentsPay Login
Step 1: Visit the website https://www.parentpay.com/ and access the ParentPay login page.

Step 2: Enter the Username and Password that have been received in the activation letter Email/Username and Password boxes on the Login screen.

Step 3: Follow the on-screen commands to successfully activate the account.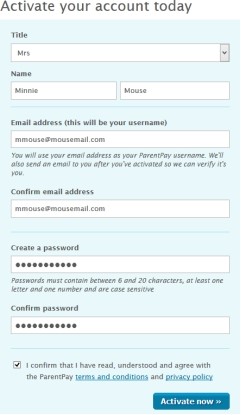 These fields are compulsory:
Enter your Title, First name, and Last.
Enter your Email address. This will become your username when you log into your ParentPay account.
Create a password (passwords are case sensitive, must be between six and twenty characters, and contain at least one number).
Read the ParentPay terms and conditions and tick the box to accept the terms & conditions.
Click Activate.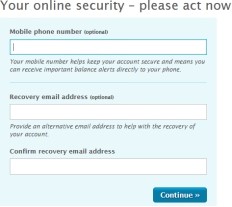 These fields are discretionary:
Enter your mobile telephone number
Enter a recovery email address if you have an alternative email
Click Continue
Step 4: A verification email will be sent to the email address you listed.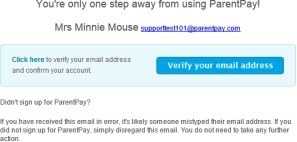 You will need to click on the link within the email to activate and access your account.
Activating your account on ParentPay
ParentPay allows you to pay online for school meals, trips, and activities of your child in an efficient and safe way.
You can top-up quickly using a debit or credit card; alternatively, you can make payments via bank transfer and PayPoint stores.
When your school activates your account you will receive an activation letter containing instructions for establishing and using it; an active email address is necessary as this acts for both login and communication purposes.
Your activation username and password were provided in your school letter.
After entering them, select 'activate my account' and provide personal details as requested – remembering the case sensitivity of passwords! – along with creating a new one (case-sensitive passwords are case-insensitive!).
Read through ParentPay terms and conditions and accept in the box provided at the bottom of this page before accepting by clicking accept at the bottom. Once verified, log-in can be used to view payment histories as well as child details.
If you have multiple children at different schools using ParentPay, creating one parent account/login to manage all of them can be easier.
Simply login to your existing activated ParentPay parent account and select the "Add a child" tab on the home page before following on-screen instructions to add another child.
Adding a child
ParentPay makes payment simple and safe, protecting both you and your details from misuse. Plus, if your children attend different schools using ParentPay accounts, adding them all together into one account allows easy access.
ParentPay allows you to add up to six active children at once to the same account, simply by logging into your main account and selecting "Add a child" on your homepage. Input their school-provided activation codes (activation username/password combination). Your screen will now show their name listed as being connected.
Once you've added your child, you can set up text alerts so you receive email or SMS notifications every time someone makes a payment towards a specific item in your ParentPay account. This way you always have an accurate picture of their balance regardless of if their school sends out paper statements.
Set up an email alert that will notify you if you have not paid what is owed by its due date, in order to prevent late payment charges and ensure you do not incur extra costs for late payments. This can help ensure timely payment.
Making a payment on ParentPay Login
ParentPay is an online payment system used by thousands of schools in the UK to enable parents to pay for school meals, trips, and uniforms.
Parents and pupils both benefit from using ParentPay: it makes payment easier by eliminating cheque writing altogether while tracking payments made via the system makes keeping track of expenses much simpler.
Parents can make payments using either their credit or debit card through ParentPay's system, with card details never stored on its website or accessible to the school, giving parents peace of mind that their information remains safe. After each payment has been completed, a receipt will be emailed directly back to them, while automated email/SMS reminders ensure they don't forget an obligation payment deadline.
If the new school where your child will attend uses ParentPay, you can easily merge their account with your existing one by following the instructions on their website.
In order to do this, you'll need the activation codes from their old school and an active email address in order to complete this step. Once complete, this process should only take a few days, leaving one single ParentPay account that provides payment streams and bookings for all of your children in one convenient place.
FAQ
1. How does ParentPay work?
How does ParentPay work? Allows parents to pay online for meals, trips, and other school-related costs via the ParentPay system, with an online financial reporting system also providing an additional convenience feature.
Parents have access to their own secure online account (using a username and password) in which to make payments and view transactions and balances on each child's account.
2. How do I change my password?
The school will issue you an account activation letter with your unique username and password for use when signing into ParentPay in future login sessions. You can change this by visiting the My Account area of ParentPay and following its on-screen instructions.
Students can give parents/carers access to their accounts by adding them as Authorised Users. Once added, these authorized users will receive an email with a link that allows them to set their first-time login password (this link expires after seven days).
3. Is ParentPay Safe?
ParentPay ensures your payments are safe; communication between ParentPay and the bank is encrypted so no one else can read your card details. Plus, payments can be made whenever and wherever it suits you 24-7!
4. How Can I Add Money to ParentPay?
Parents are provided with their own login and password to their ParentPay account where they can view payment histories, set automatic payments for recurring expenses, as well as opt-in for automated text alerts notifying them when the school records manual cash and cheque payments (there may be an additional charge per text alert of 6p per message).
5. How Do I Get My Money From ParentPay?
To return an ePayment back to the Parent Account, record this expenditure in Tali as either a cheque payment or direct debit against your PPFRND User Account code using your Settlement Bank Account instead of your Holding Bank Account – this will cancel out the original transaction/s.